August 5th, 2020
With so many artifacts and historic treasures from museums and cultural institutions around the world to explore on Google Arts & Culture, sometimes it can be hard to know where to start. That's why our Creative Coders like to experiment with playful tools for you to discover the hidden gems curated by our many partner institutions.
Today we're launching five new experiencesfor culture lovers of all ages to dive into the collections. Reimagine the world's most famous paintings in your own color palette with "Color Hunt". Ready for a jam session with none other than the master of harmonization himself? Check out "Assisted Melody." which helps you to create music in the style of Bach. If it's a virtual round-the-world tour you're after, team up with Hopper, our penguin guide. Want to flex your creative muscles? Doodle around with "Draw to Art" and see your sketches transform into artworks.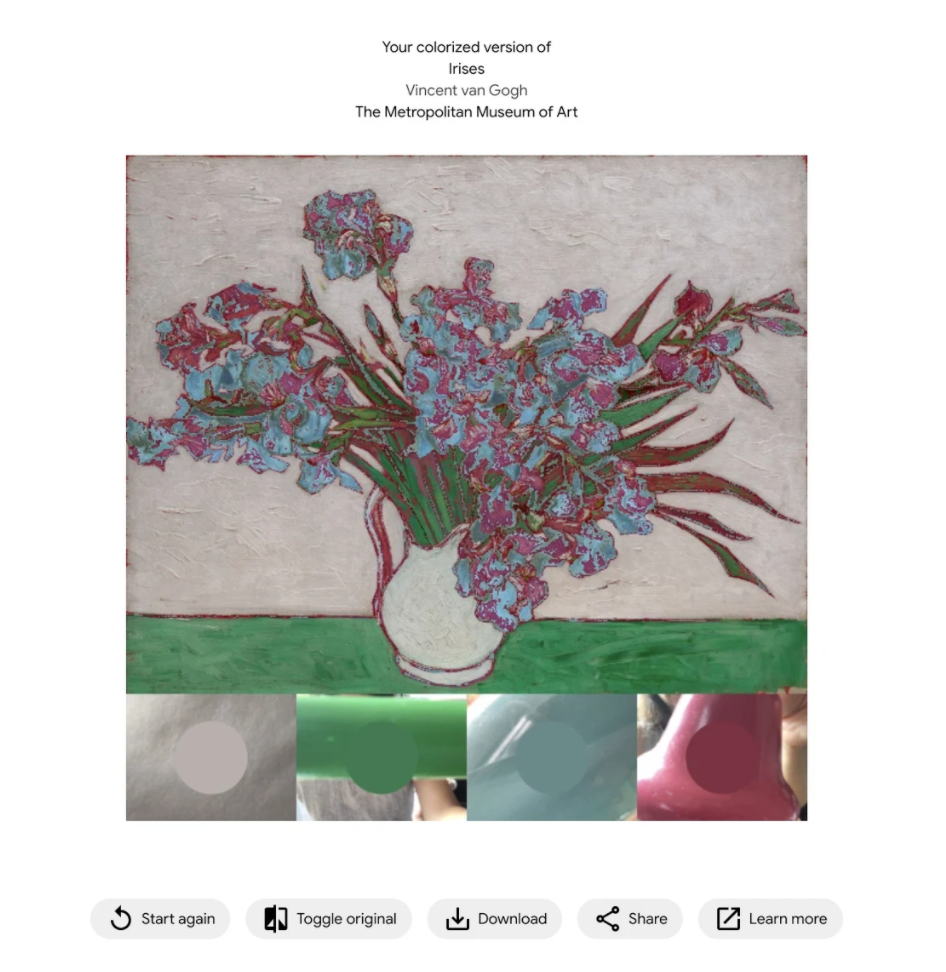 Color Hunt
Have you ever studied painting and wondered how it would look with a different color palette? With Color Hunt, you can use colors in your own environment to recreate existing artworks, giving yourself a new perspective on the work as well as your own surroundings.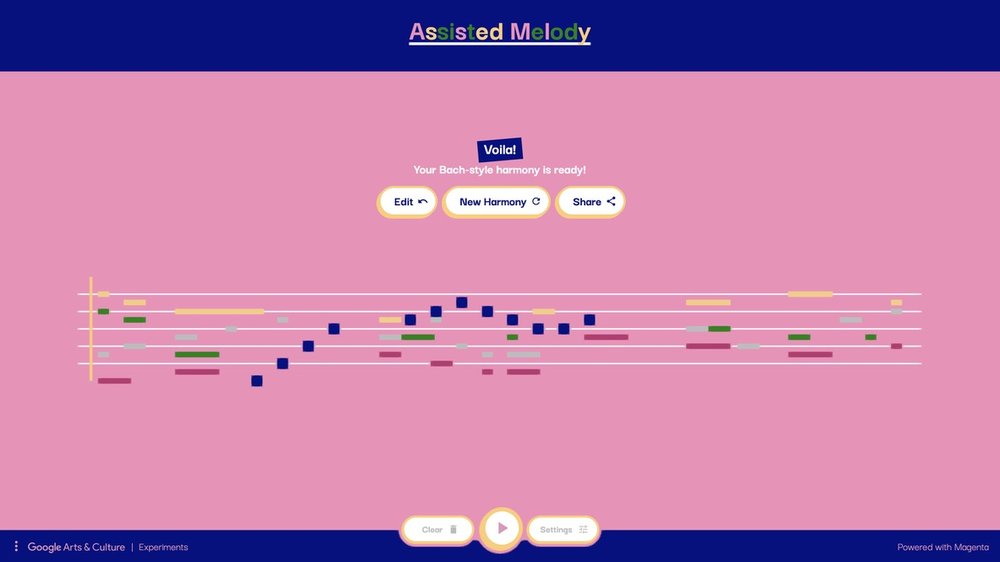 Assisted Melody
Have you ever wanted to collaborate with Bach on a composition? Now's your chance: Assisted Melody allows you to compose your own tune on a virtual sheet of music, and with the click of a button make it sound like Bach. No musical knowledge required—we've done that for you, by training our machine learning algorithm on the composer's choral works.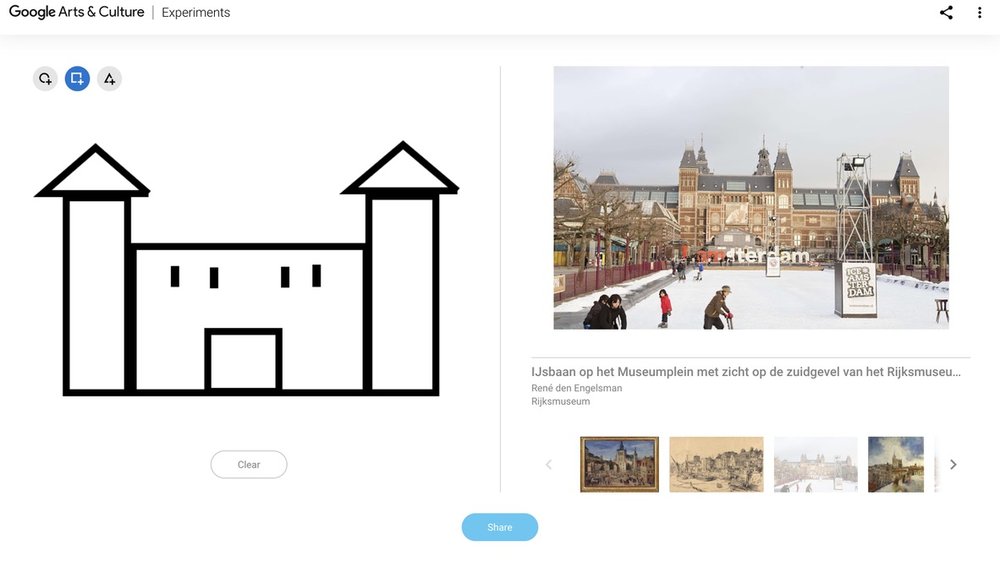 Draw to Art
Many great works of art started as a sketch, but has a sketch ever been used to search for art? If you're not sure what that even means, try out Draw to Art. It uses machine learning to match your doodles to paintings, drawings, and sculptures with similar shapes. Sketch whatever forms come to mind and see what artworks you discover.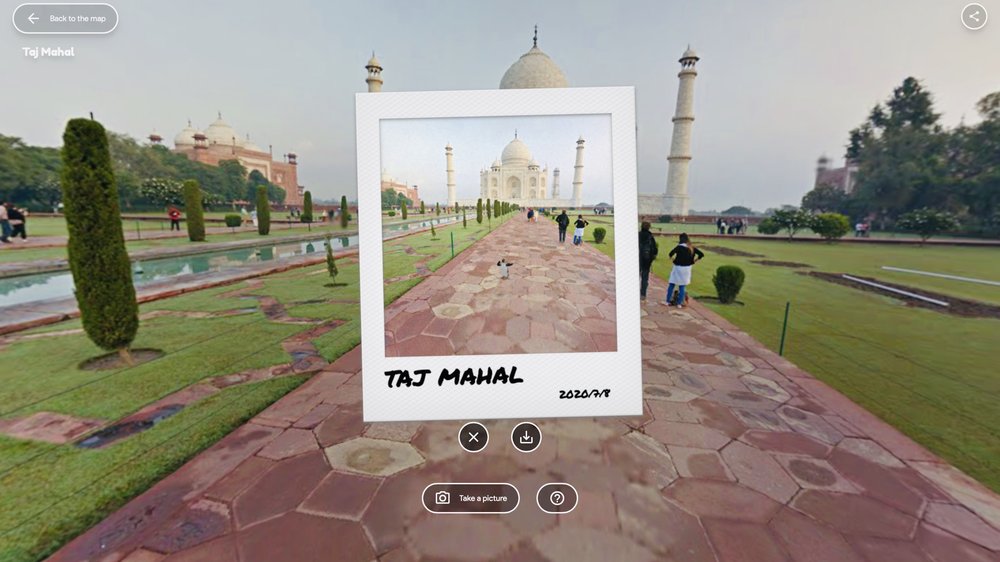 Hopper, the penguin explorer
Want to discover the pyramids of Giza or visit the Eiffel Tower? Let Hopper the penguin be your guide and show you around some of the most famous places in the world. You can even snap a picture of Hopper and immortalize your favorite virtual trips. And if you're searching for more fun with our cheeky penguin, here's a clue: Sometimes he likes to get lost in museums. Follow him on our Family Fun page.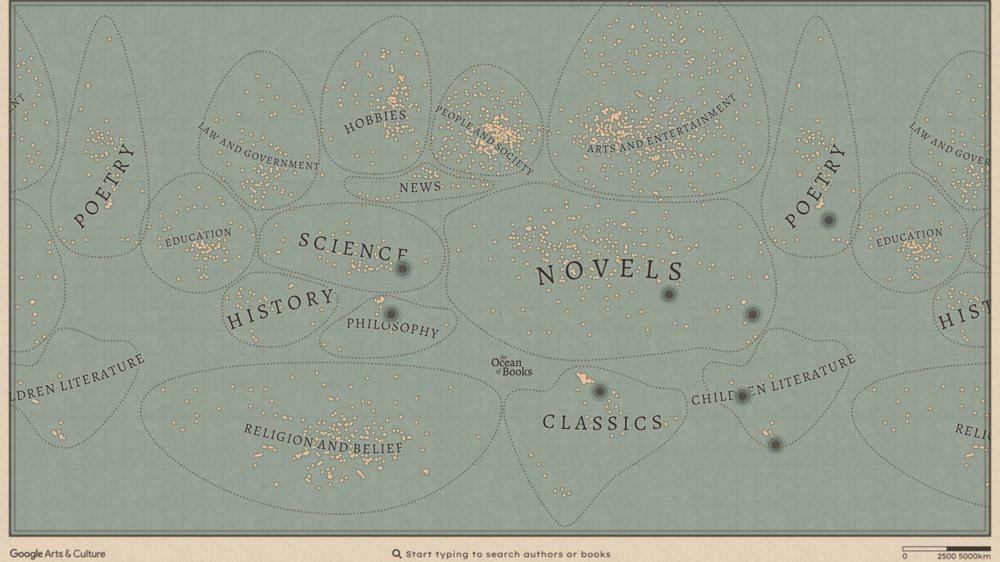 An Ocean of Books
An Ocean of Books is a new way to explore all kinds of literature and learn fun facts. For example, did you know that Sherlock Holmes never actually said: "Elementary, my dear Watson"? Or that the original manuscript for John Steinbeck's Of Mice and Men was eaten by the author's dog, Toby? Let our map guide you through a landscape of authors and books, perhaps leading you to your next reading adventure.
If these experiments have whetted your appetite for fun and games, see what you think of our recent collection Play with Arts & Culture, which offers puzzles and trivia drawn from the cultural treasures of our partner institutions. Try them on your computer via g.co/artgames, or in the Google Arts & Culture app on your mobile.