August 7th, 2017
In the summertime, the living's easy and the traffic is light. We looked at historical Google Maps traffic data to confirm every summer commuter's hypothesis—that traffic is much lighter in the summer—and this is what we found:
Nationally, once students head back to school and vacationing adults head back to work, morning rush hour traffic increases up to 21 percent compared to the summer months. And in the top 25 metro areas in the U.S., morning rush hour traffic increases between 18 percent and 49 percent.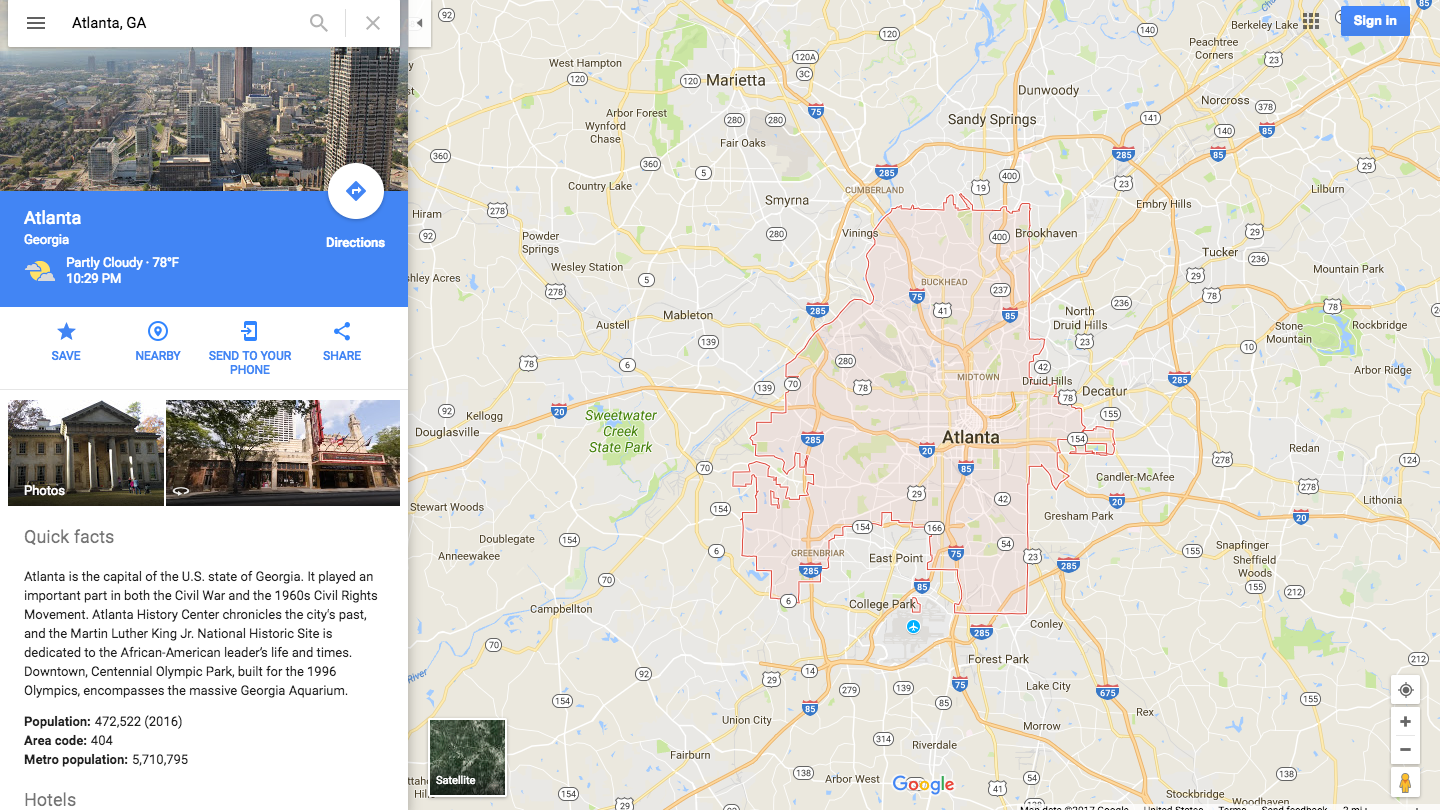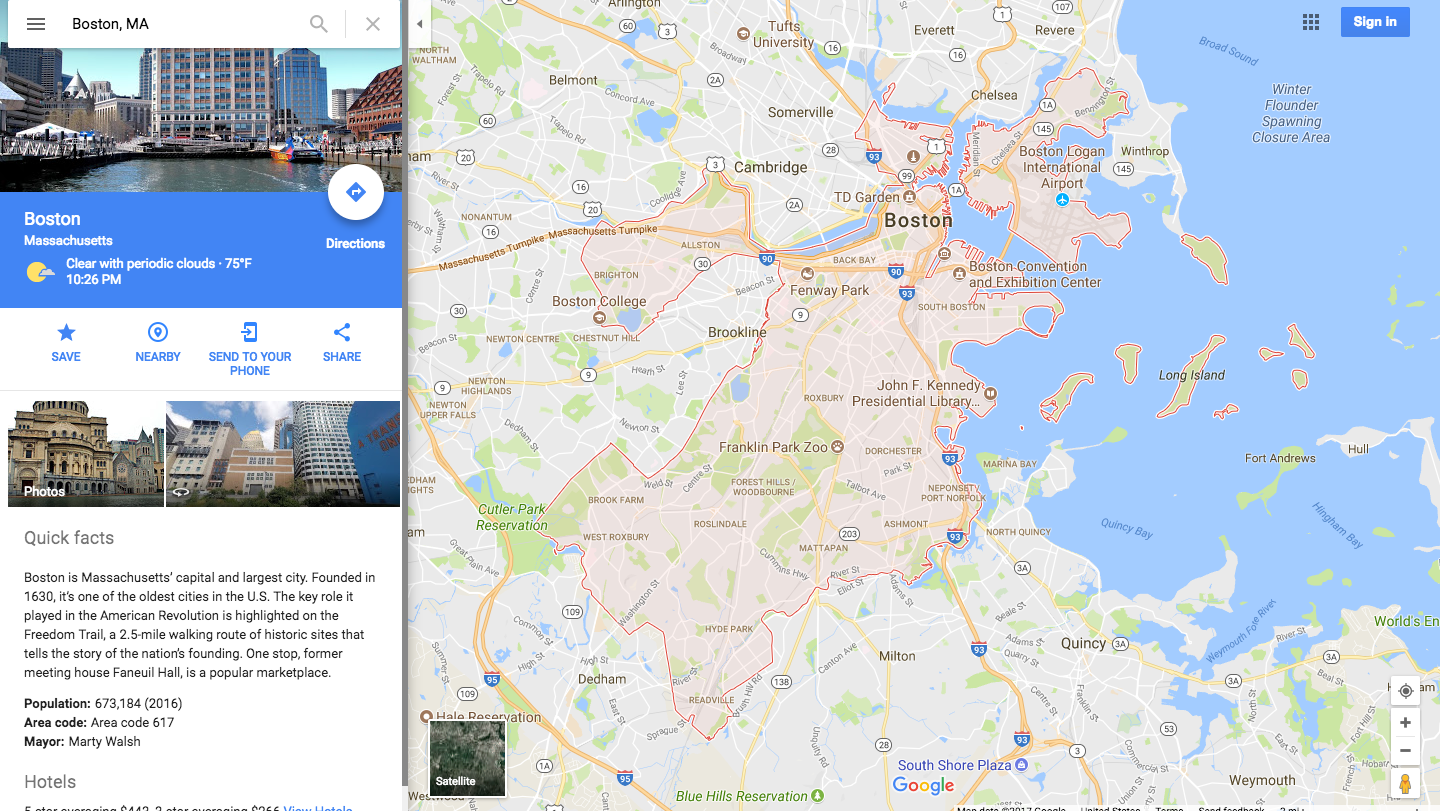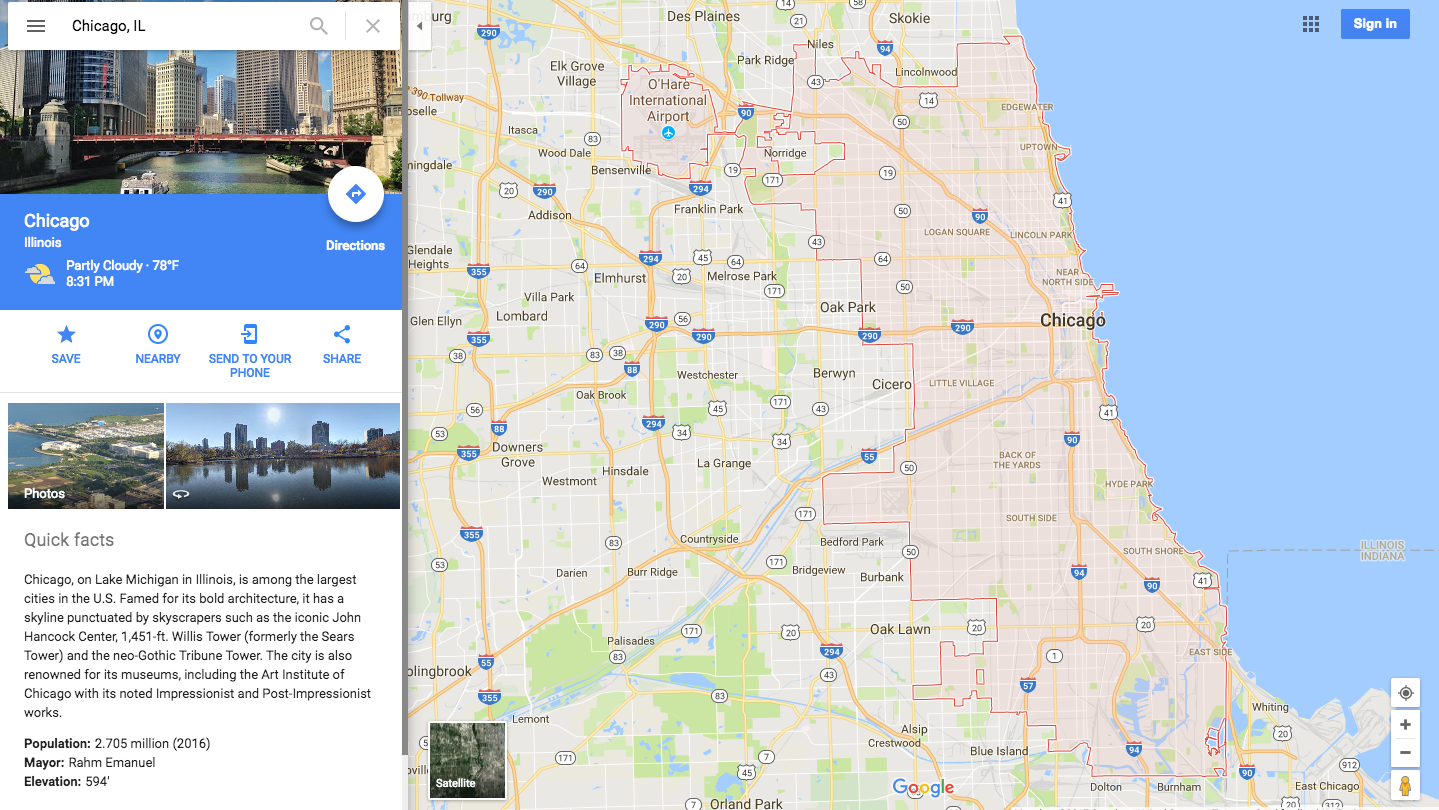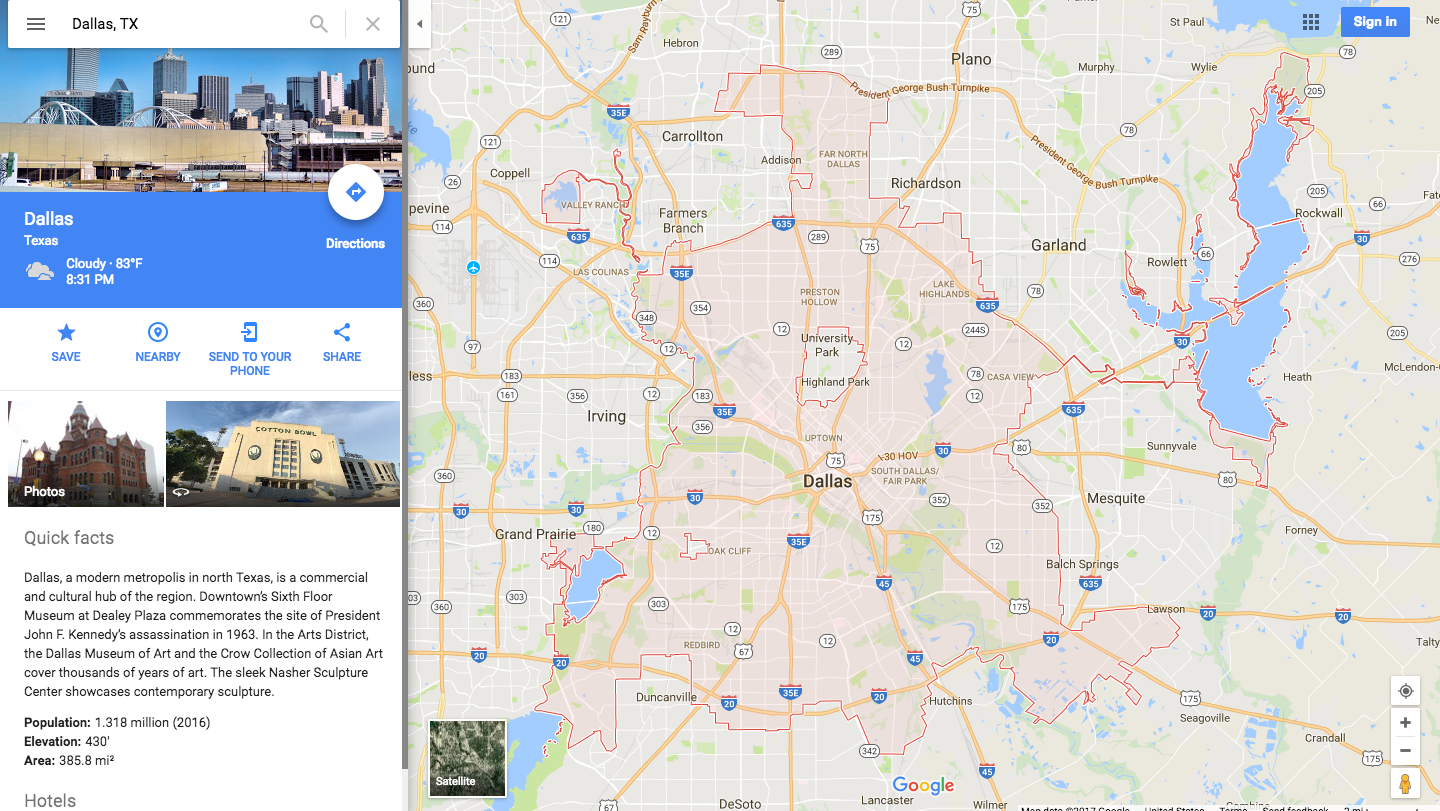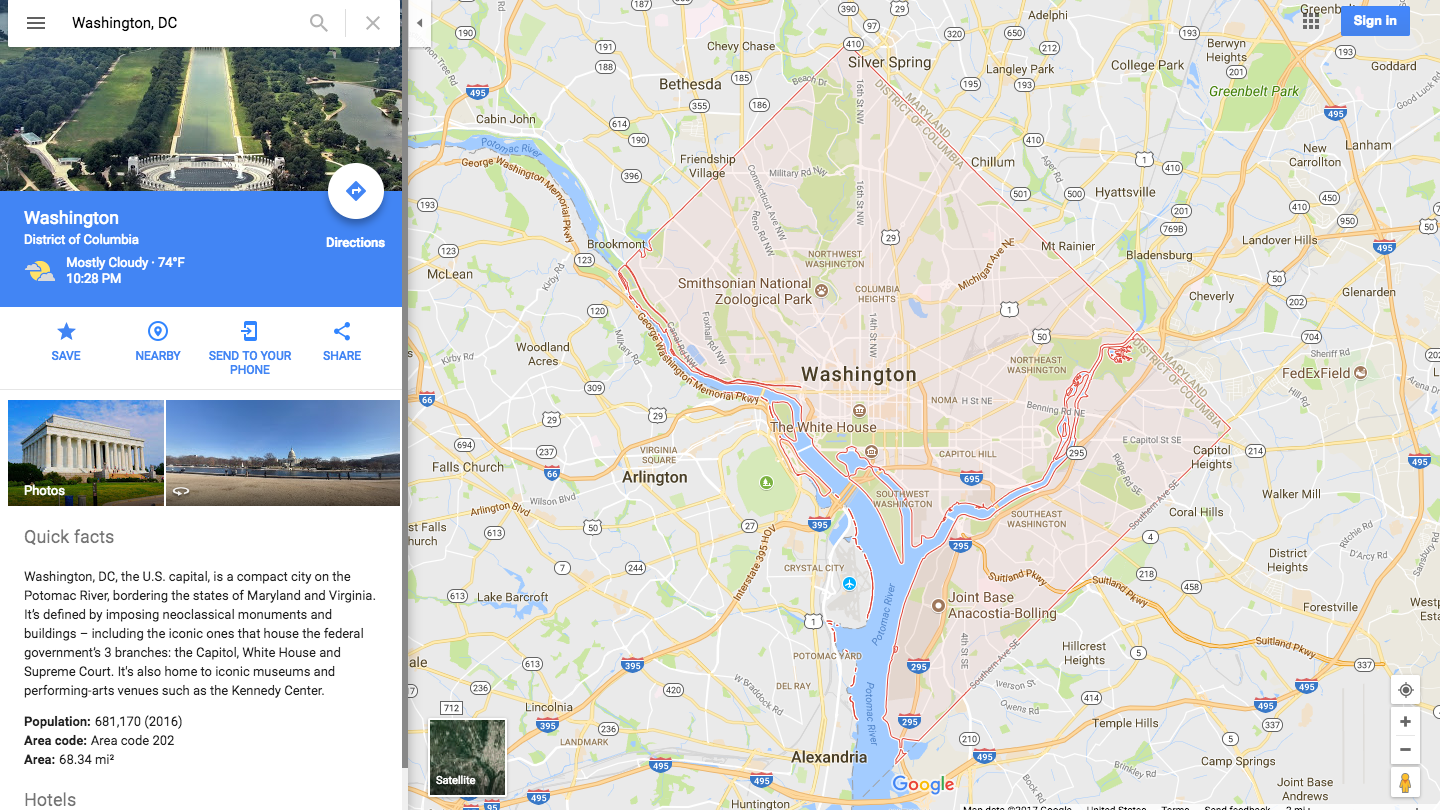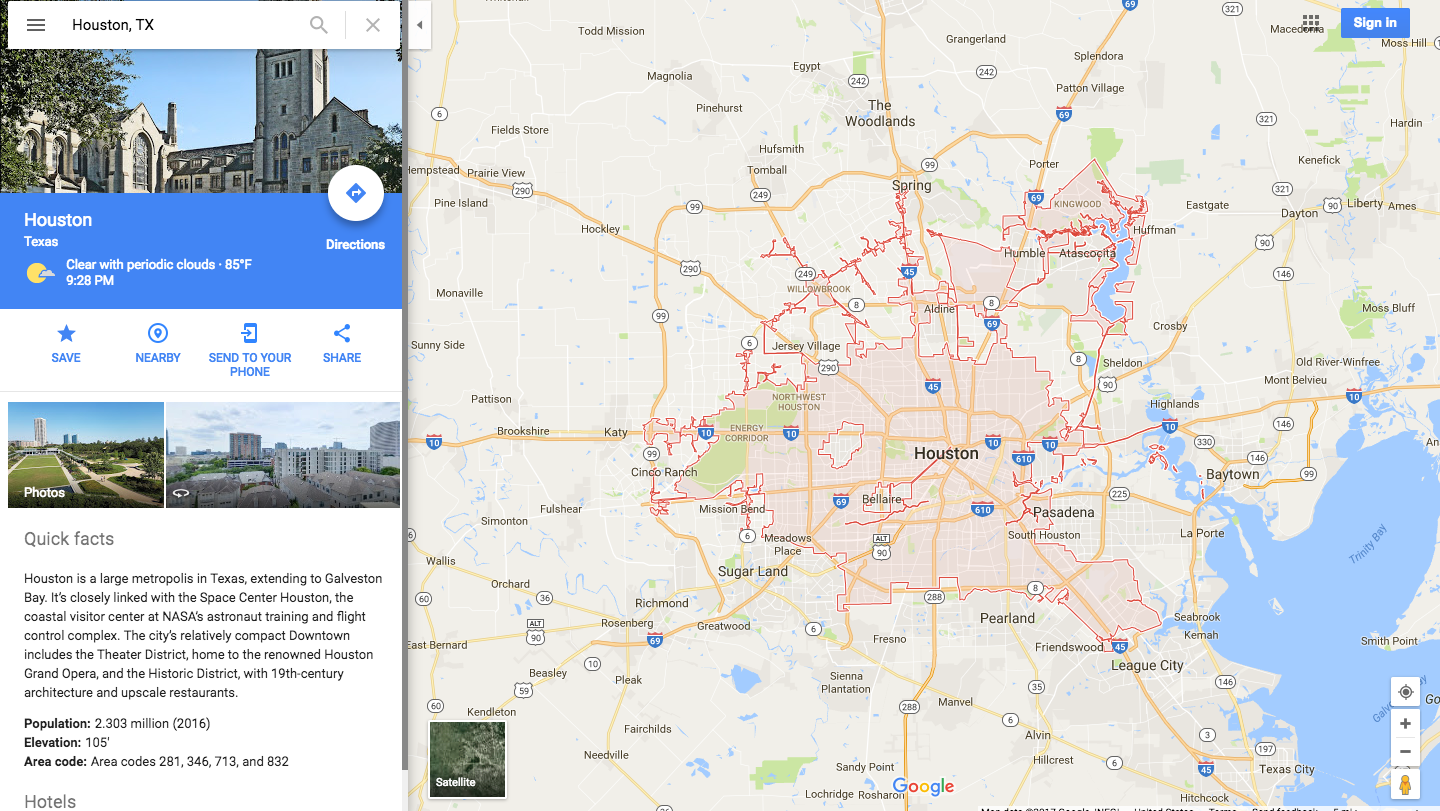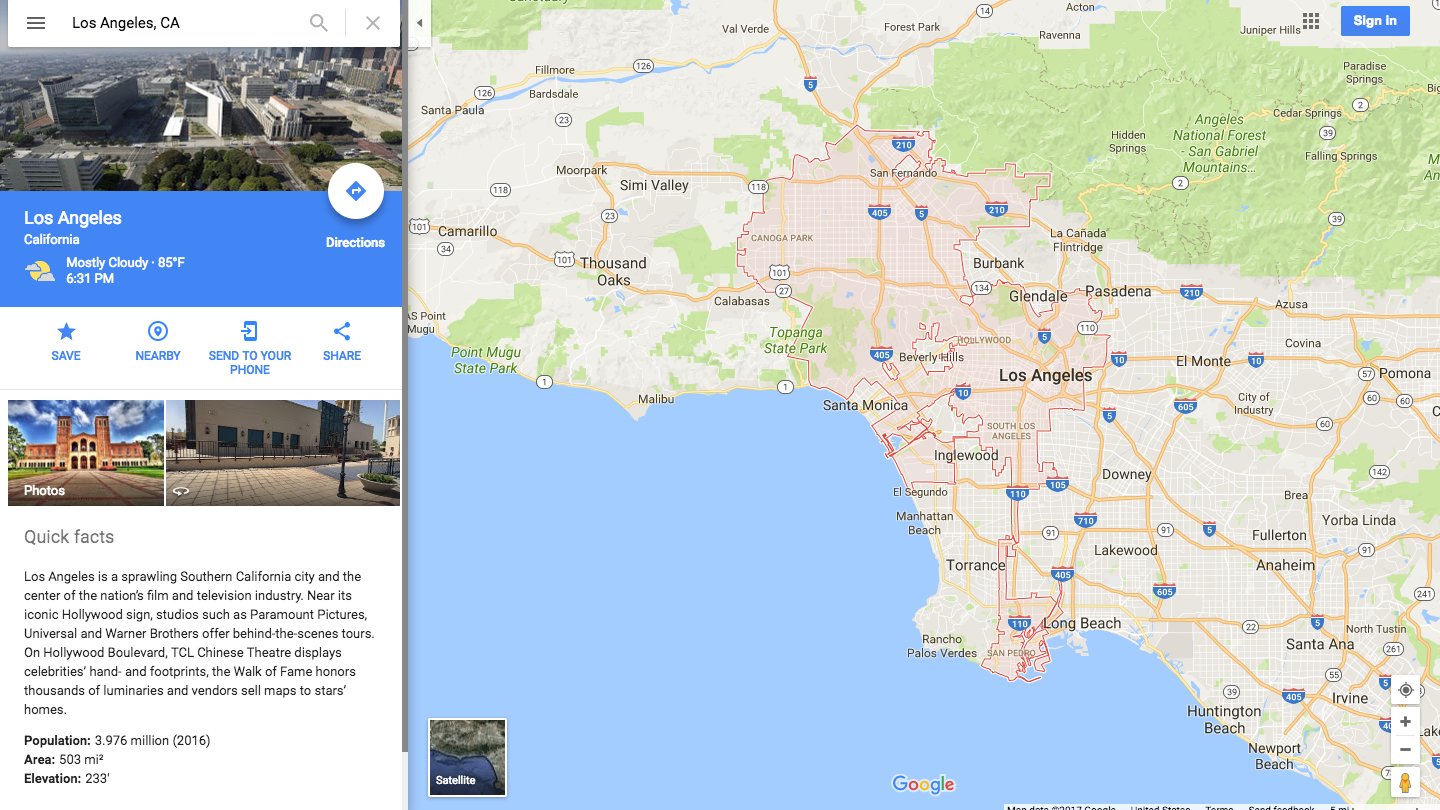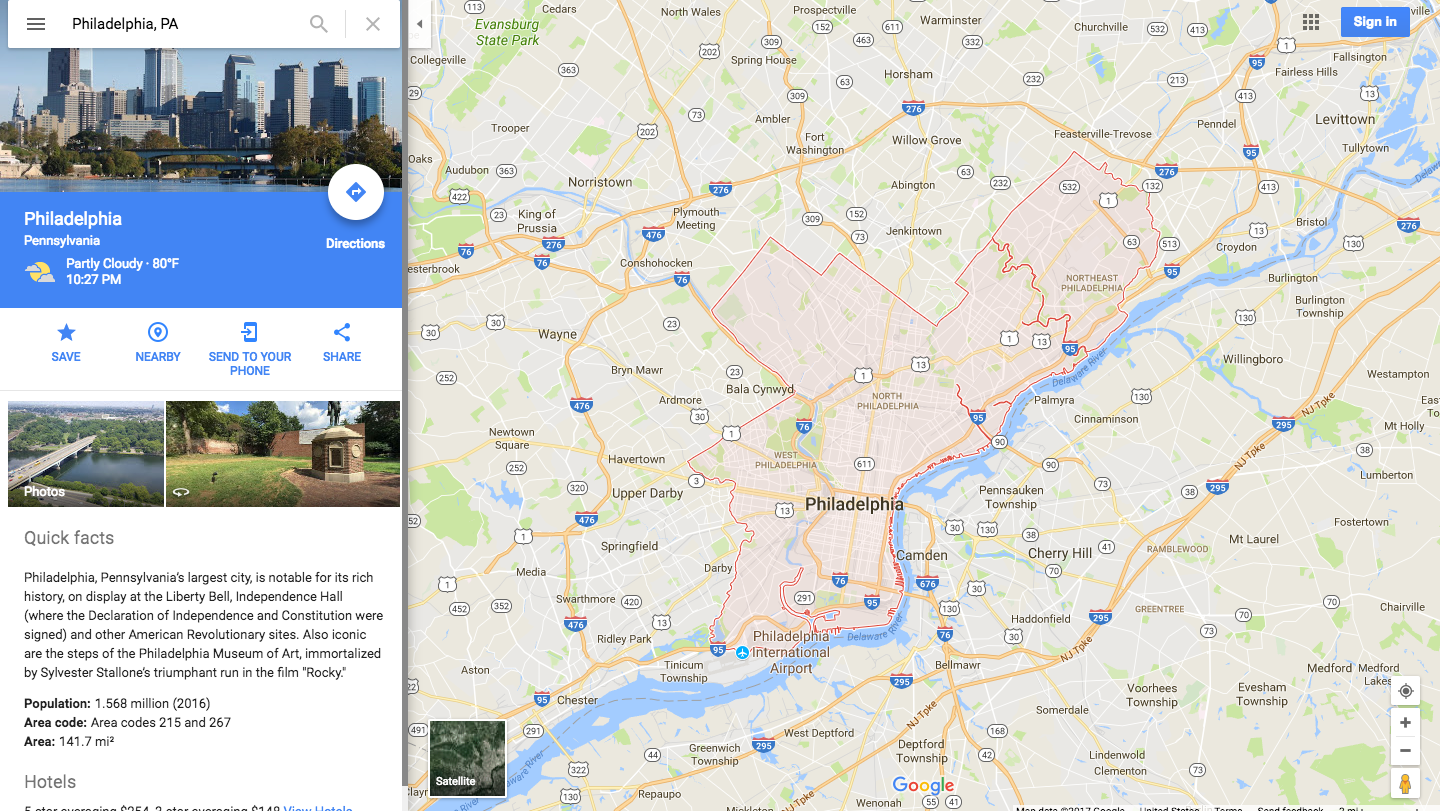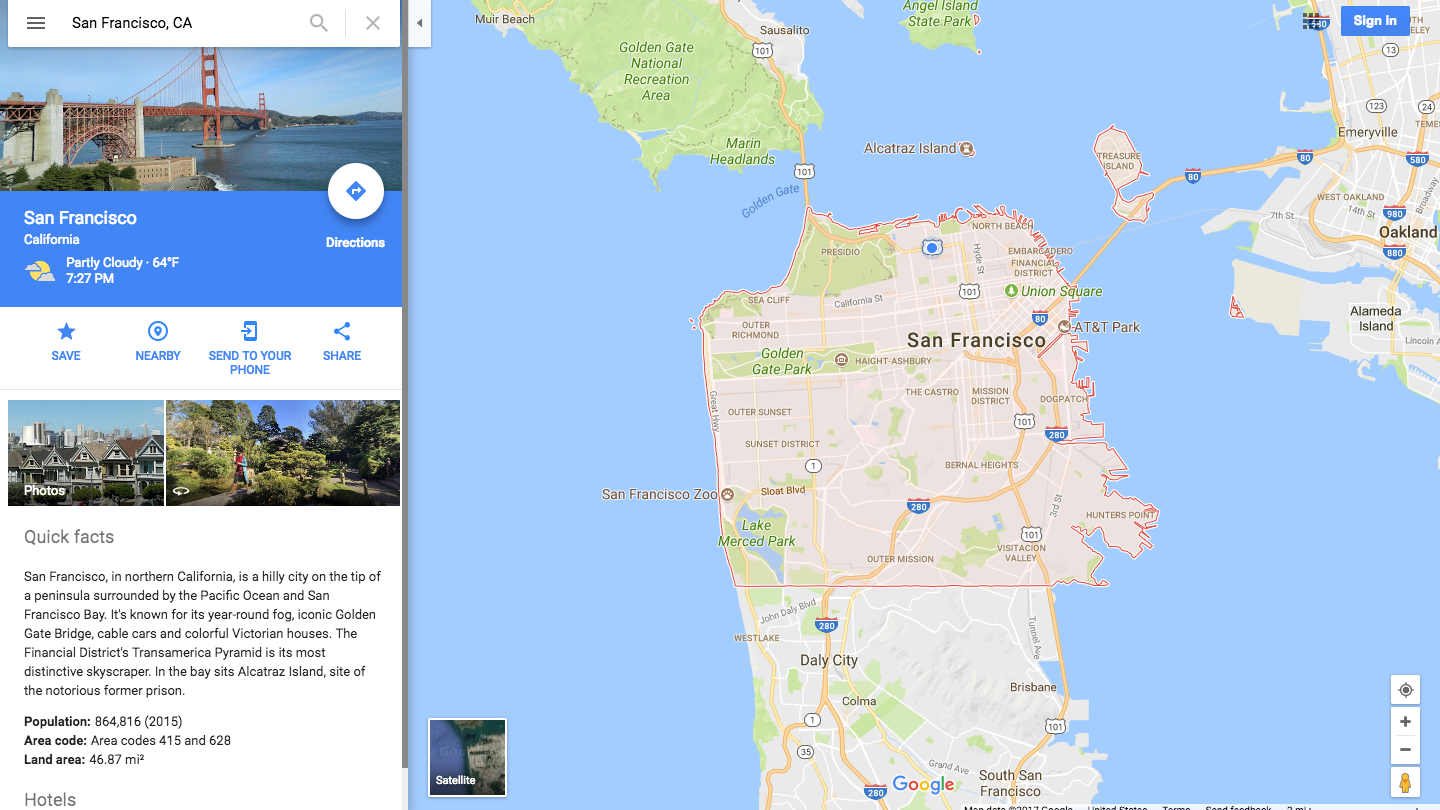 It's hard enough to go from sleeping in to carting the kids to school or heading into a college lecture hall. Here's a quick look at some Google Maps features to help you keep that carefree summer attitude all year long.
Traffic graph
Whether you have a fixed departure time or your morning schedule is flexible (we're looking at you, college students), make a morning habit of checking out the traffic trends along your route. When you get directions to your destination using Google Maps for Android, just tap the directions banner at the bottom of the screen. There you'll see a note explaining the estimated trip duration, distance, and a brief update on what kind of traffic to expect, like "fastest route, despite heavy traffic that's getting worse."
Below the note, you'll see a graph showing the traffic conditions along your route at that very moment, indicating whether traffic is better or worse than normal. And if there are specific issues impacting your commute like a slowdown or accident, that info is highlighted right below the graph. You'll also see typical traffic conditions by the hour, so you'll know whether to head out right then or wait until later.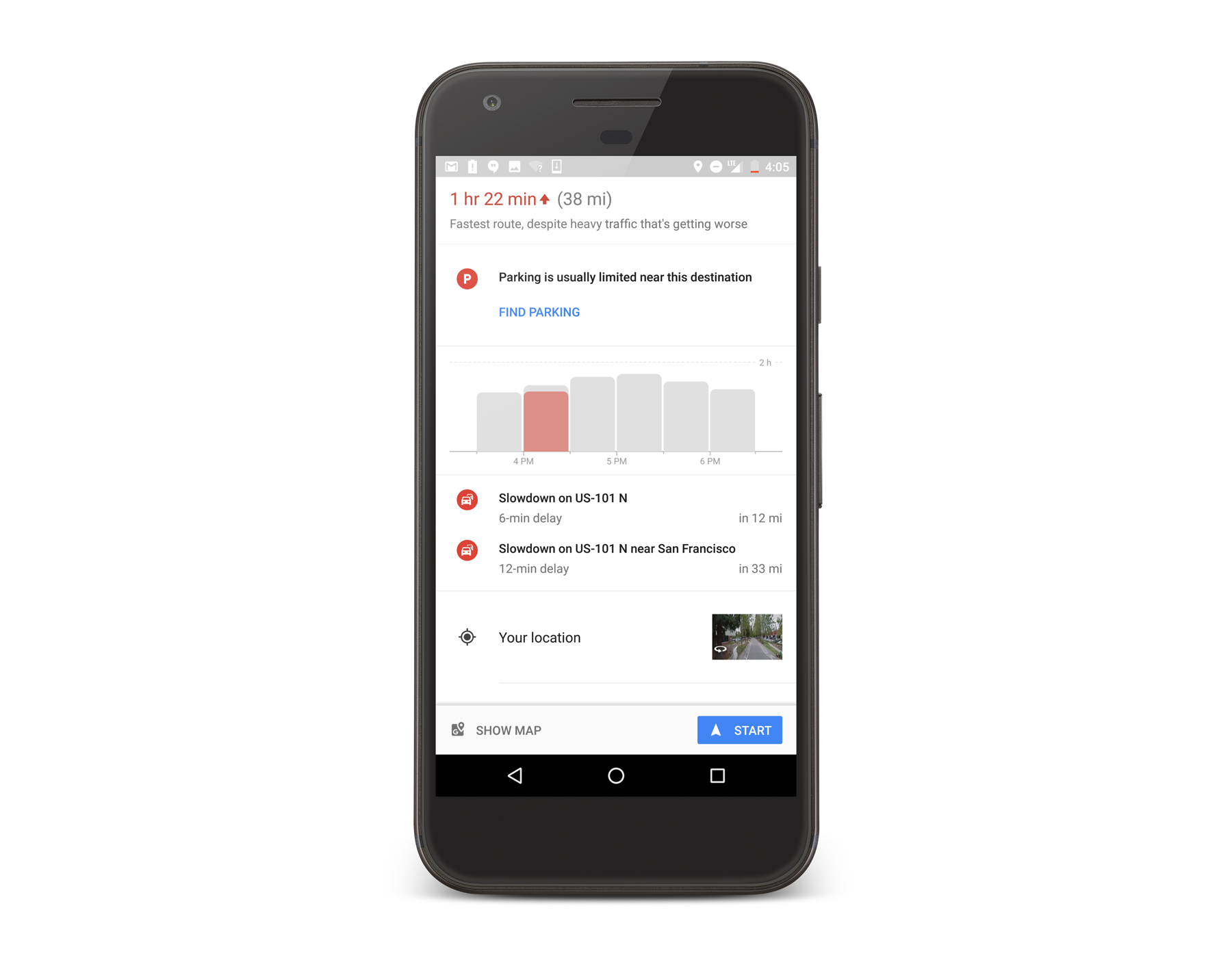 Traffic layer
You're probably already taking advantage of real-time traffic updates without realizing it. When you get directions with Google Maps, we surface the fastest routes possible based on traffic conditions at that very moment. And if conditions change while you're en route, we'll automatically reroute you the fastest way. To see real-time traffic conditions on the map itself, enable the traffic layer on Android, iOS and desktop to see the roads with the busiest (red) and lightest (green) traffic.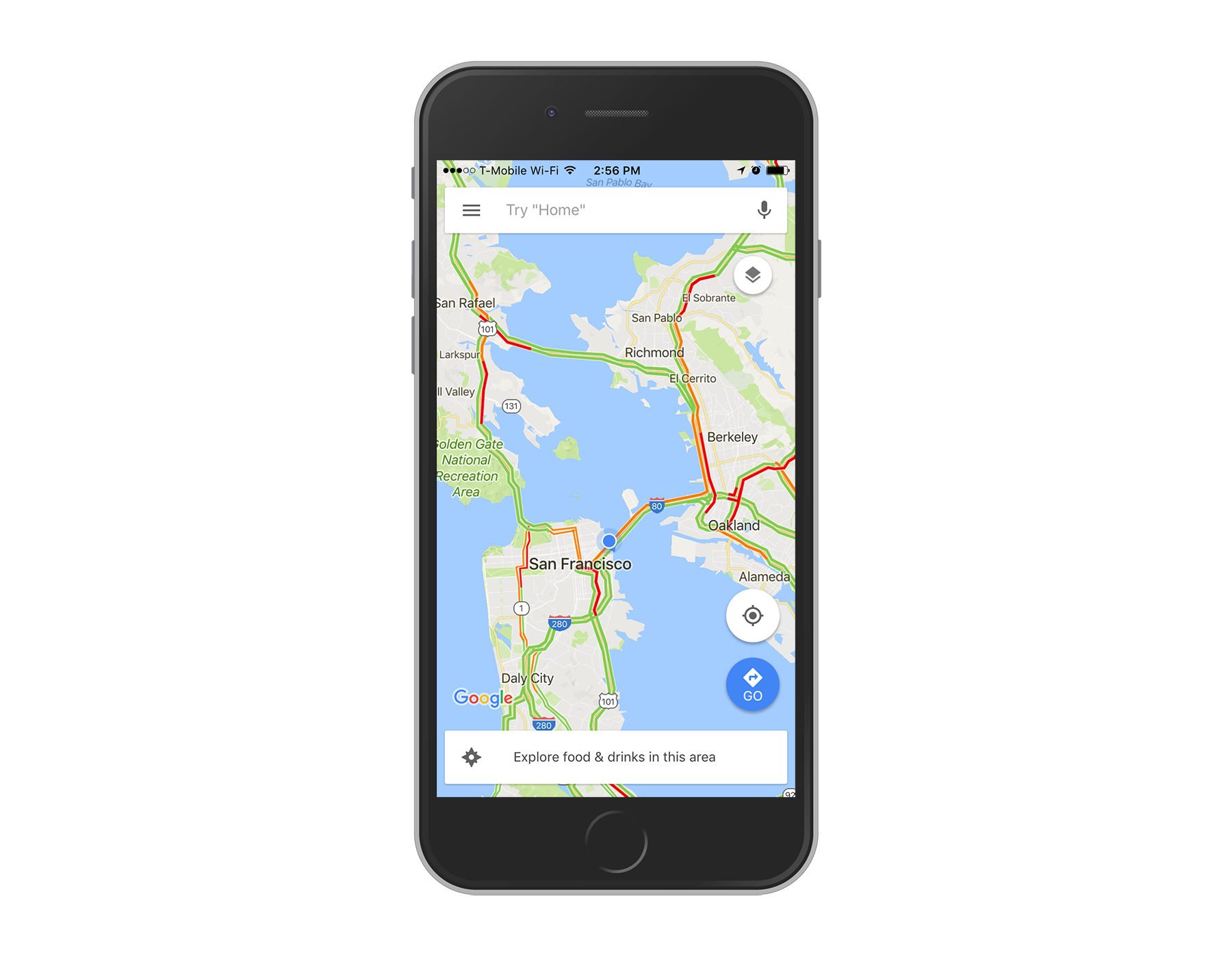 Search along your route
Forgot materials for your studio art class, or lunches for the kids? With Google Maps for Android and iOS, you can easily search for places along your route––like stationery shops or grocery stores––and see exactly how much time each option would add to your trip.
When you're in navigation mode, simply tap the magnifying glass at the top right corner of the screen to see a menu of helpful options for places you might need to stop at, like gas stations, grocery stores, or restaurants. If the drop-down options aren't what you need, you can tap the search icon or use voice commands to search by specific name or category to find what you're looking for. In just a few taps you can add the stop to your route, pick up what you need, and avoid a long detour.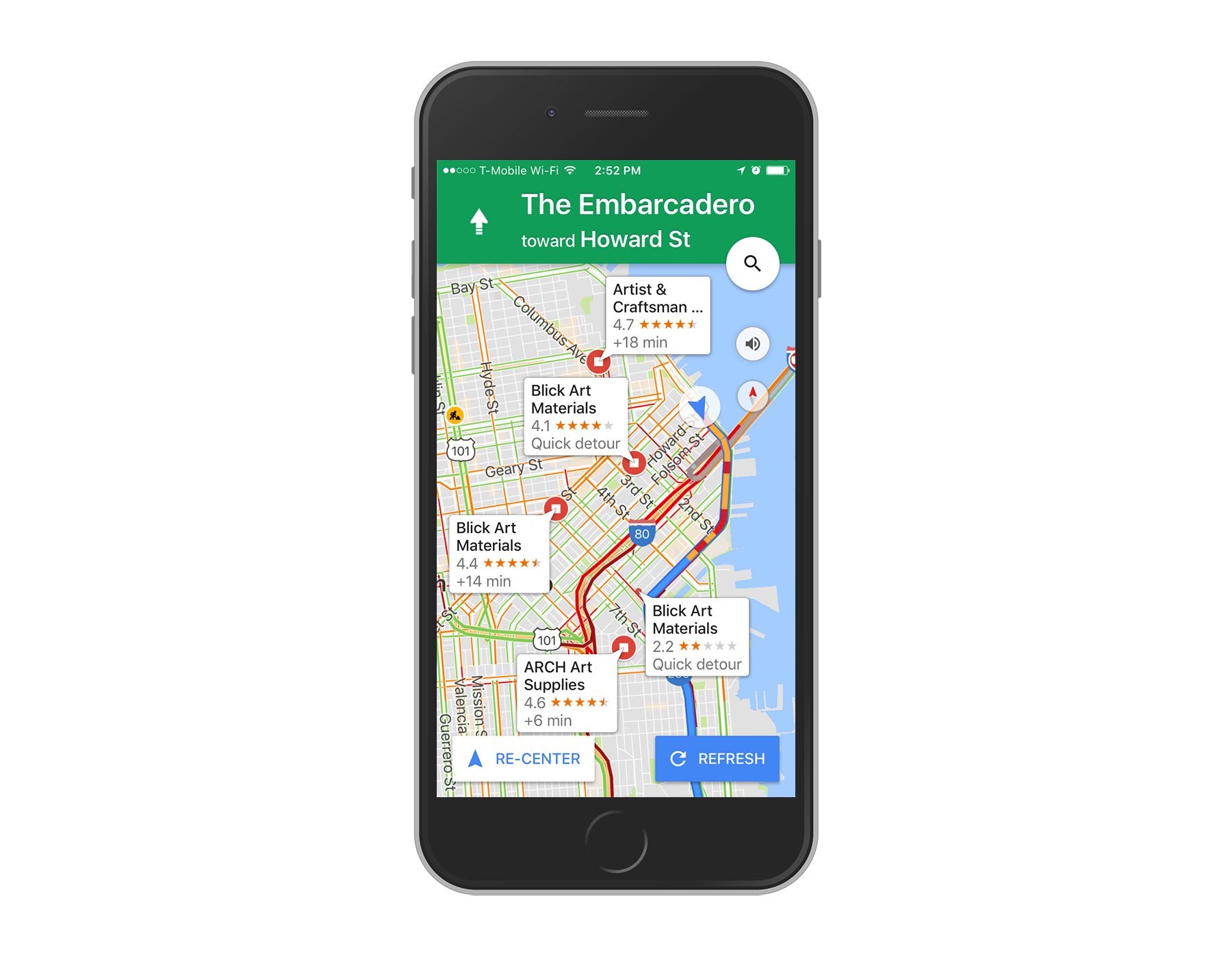 Whether you're a commuting freshman or parent of school-aged kids, Google Maps has all the tools you need to navigate the back-to-school madness.