July 11th, 2017
Join in the fun during the Drupal Association membership campaign happening now through August 4. We're providing personalized certificates of membership to individual and organization members who join or renew during the campaign and we need your help spreading the word.
The campaign has two goals: help us deliver 500 certificates and raise $18,250 during July 10-August 4. By sharing and encouraging Drupal users and people in the community to join us, you'll help us meet these goals. If we are told by 5 or more members that you referred them to us during this campaign, we'll thank you on social media.
Grab words and graphics from this post and share away. If you are a member who would like your own certificate let us know and we'll send one your way. Post your selfie or hang your certificate on the wall. Thanks for sharing!
Social
Share why you are a member.
Share
Tweet
Graphics
Use these with https://www.drupal.org/association/campaign/certificate-2017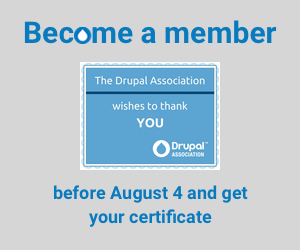 300 x 250px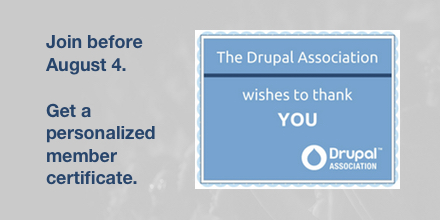 440 x 220px (good for Twitter)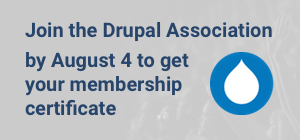 300 x 140px
Thank you for supporting the Drupal Association and for being part of our community.