June 30th, 2020
My weekday routine is a balancing act. When I walk to the subway station at six in the morning, it's typically still dark outside. If I'm lucky, I'll snag a seat on the 5 train for the hour-long ride from the Bronx to Manhattan, but most days I'm standing—balancing with one hand on a pole and the other gripping my phone (usually working on something on Google Docs for class at the last minute).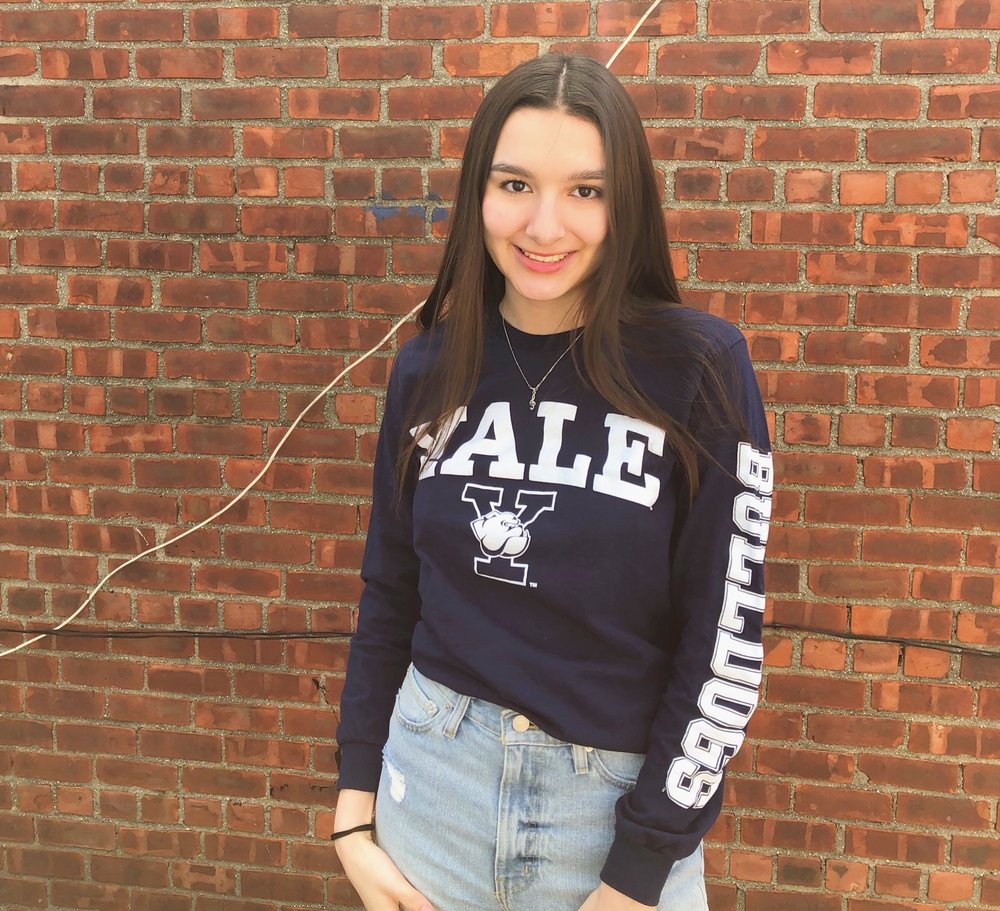 I'm one of the 54 students that make up Google Code Next's first graduating class. Code Next, which started in 2015, is a free computer science education program that supports the next generation of Black and Latinx tech leaders.
For four years after school and on the weekends, my classmates and I participated in a rigorous curriculum focused on computer science, problem-solving, and leadership—balancing that on top of our schoolwork. Our coaches from Google, who have lots of different backgrounds (from software engineering to youth development), provided hands-on coding instruction, inspiration, and guidance as we navigate our way through the Code Next program. We have developed websites, applications, and hardware models.
I had never coded before participating in Code Next. I didn't think it was for me, but my mother pushed me to sign up, so I gave it a try. Looking back on the past four years, I admit, I'm lucky that I listened. During my freshman and sophomore years, I was at Code Next every day, working on projects, even before the assignment was due and often just for fun.
I work really hard on what I'm passionate about and coding became my passion. One time, we were asked to make a digital ping pong game from scratch—we had to write all of the code ourselves. There were awards for certain categories (like display and ease of use), and I won most of them, if not all. I always remember that moment because I was really proud of myself, bringing the awards to the coaches to show them what we had done.
There was another time when I participated in a coding competition hosted on Google's campus. It wasn't affiliated with Code Next, but my coaches still showed up to watch and support me from the sidelines. I ended up winning first place by designing a website from scratch. It was a huge accomplishment for me. I had never coded before Code Next so to win the competition where everyone is really smart, I thought, "Wow, maybe this is something I'm good at and maybe I can turn this into a career for myself in the future."
I hope to be a software engineer one day. I dream of going to Japan, learning Japanese, and maybe even working there. Until then, I'll be attending Yale University in the fall—I'm the first person in my family to go to college.
If it weren't for all my coaches at Code Next I definitely would not be where I'm at today. It was because of Code Next and the way it was taught that I truly found my passion. Here are a few other proud graduates of Google's first Code Next class. They've shared a bit about themselves, their aspirations, and their dreams for the future.