July 3rd, 2019
We talk a lot about how cloud-native devices like Chromebooks—which automatically update and store your work in the cloud—can help you stay productive at work. What you might not know is that businesses are using these devices in unexpected ways to keep their organizations on track, whether it's cooking your favorite dish, making the factory floor more efficient, or bringing devices to ambulances for on-the-go emergency care. Here are three surprising examples of enterprises using Chromebooks and Chrome Enterprise to help employees be better trained, better informed, and better connected.
Panda Restaurant Group: cooking your favorite dishes perfectly, every time
When Panda Express customers order their favorite meals—such as the Original Orange Chicken, Broccoli Beef, and KungPao Chicken Breast—they expect the dish they know and love to be the same each time. That's why in almost 400 locations, Panda Restaurant Group associates train employees on these recipes with the help of Chromebooks. "Chromebooks make it easier for new associates to complete e-modules and onboarding," says Clark Yang, a training leader at a Panda Express in Los Angeles.
Royal Technologies: bringing the factory floor to the cloud, some assembly required
To give manufacturing managers on the factory floor an easier way to check parts quality, manufacturing company Royal Technologies placed Acer Chromebase CA24I devices on shop floors. As parts come off the assembly line, managers compare them to images on the Chromebase screen, then pack the parts for shipping. They can even generate quality-check reports by filling out a Google Form on the Chromebase and sharing results with customers via Google Sheets. "We're not only keeping parts quality high," says French Williams, IT Manager at Royal Technologies, "we're also communicating more closely with our customers."
Middlesex Hospital: equipping paramedics with tools to help patients, fast
When you're treating a person who needs critical care, time is precious. Middlesex Hospital paramedics understand this intimately—they receive more than 10,000 emergency calls each year. The hospital uses Chromebooks to respond to these calls quickly, so that treatment can start within seconds after arriving on the scene. "Even though they're built to withstand rough handling, they don't weigh down our emergency packs," says Jim Santacroce, Manager of Emergency Medical Services at Middlesex Hospital, of their Chromebooks. "Their battery life keeps pace with our long shifts. It takes no time at all to learn how to use Chrome OS on Chromebooks—and when you open them, they boot up almost immediately. We don't need to watch the minutes tick away while we wait to open a patient record—especially in the high-pressure emergency environment."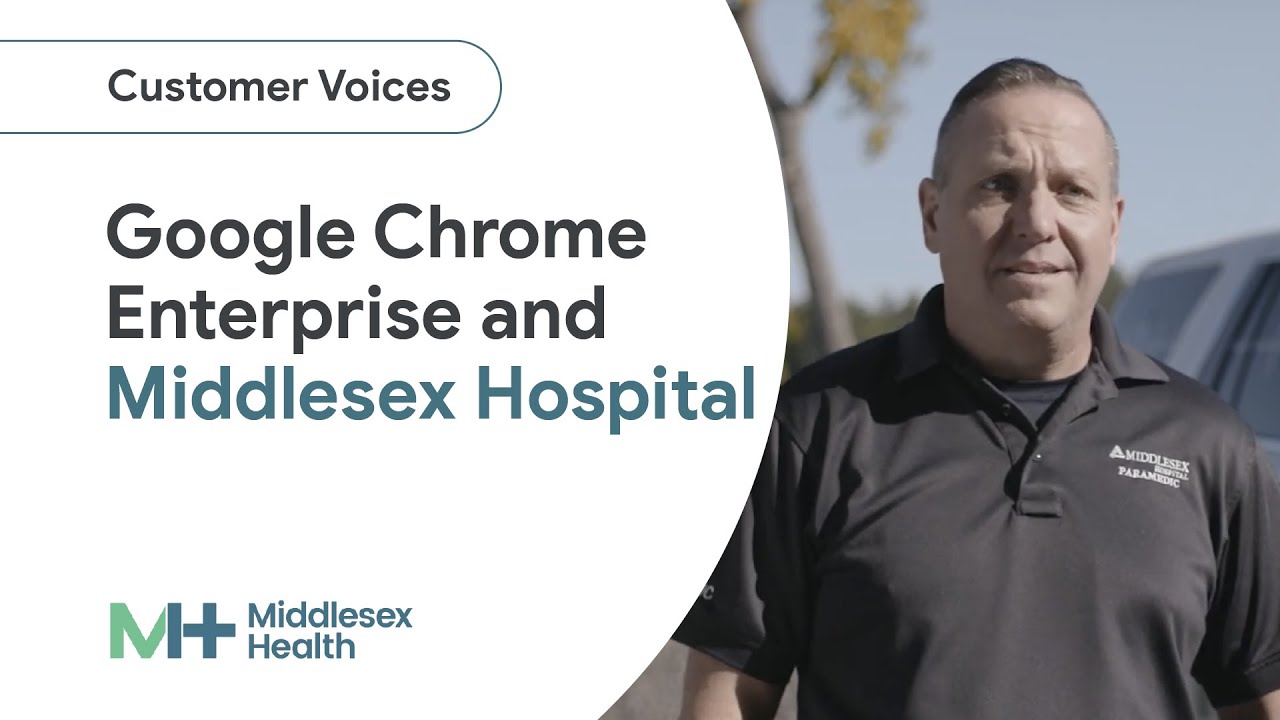 These are just a few examples of how businesses from different industries are using Chrome Enterprise to increase productivity, inspire collaboration, and better serve their customers. To find more stories like these, visit Chrome Enterprise on the Google Cloud blog.