April 25th, 2019
Today we're introducing several updates to Google Earth Timelapse, a global, zoomable time-lapse video that lets anyone explore the last 35 years of our changing planet's surface—from the global scale to the local scale. This update adds two additional years of imagery to the time-series visualization, now spanning from 1984 to 2018, along with mobile support and visual upgrades to make exploring more accessible and intuitive.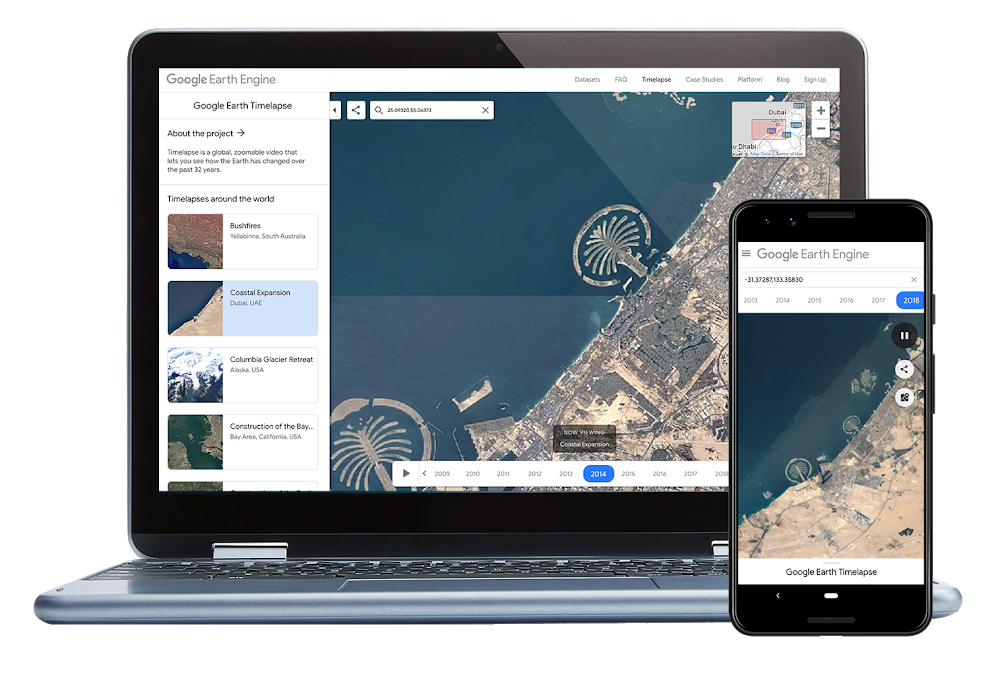 Timelapse provides a comprehensive picture of our changing Earth—including stunning phenomena like the sprouting of Dubai's Palm Islands, the retreat of Alaska's Columbia Glacier and the impressive urban expansion of Las Vegas, Nevada (seen below).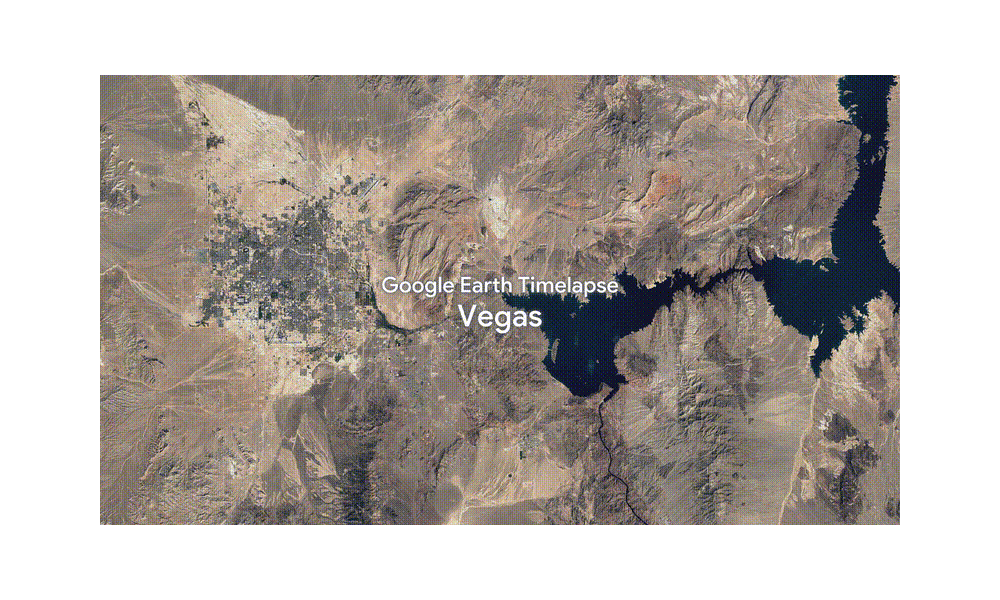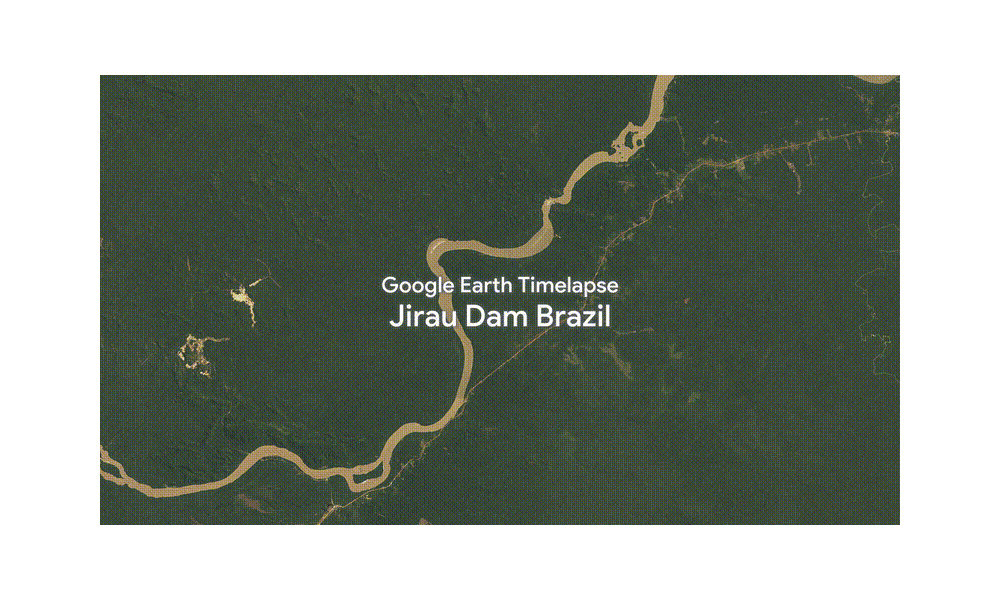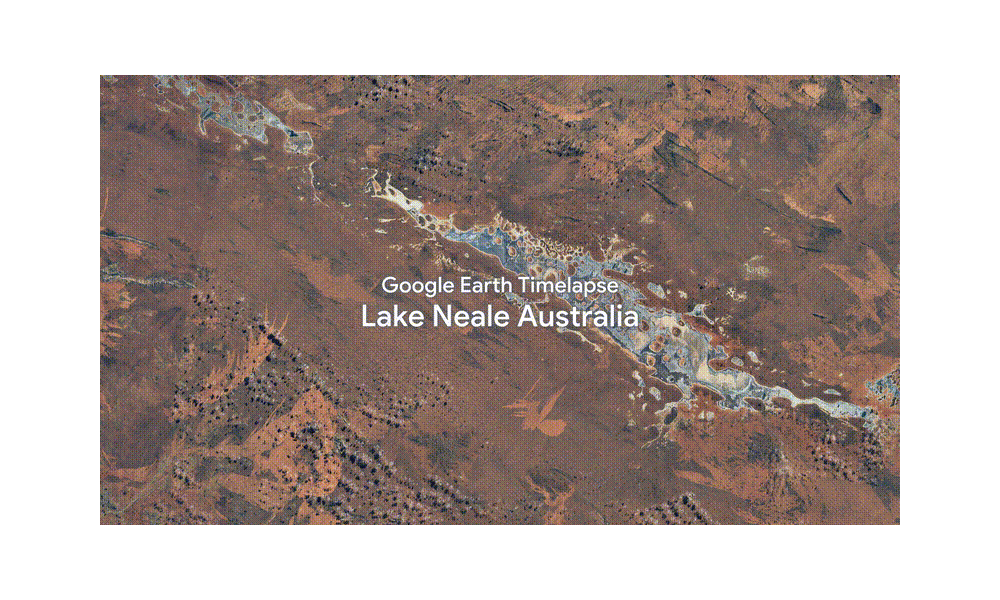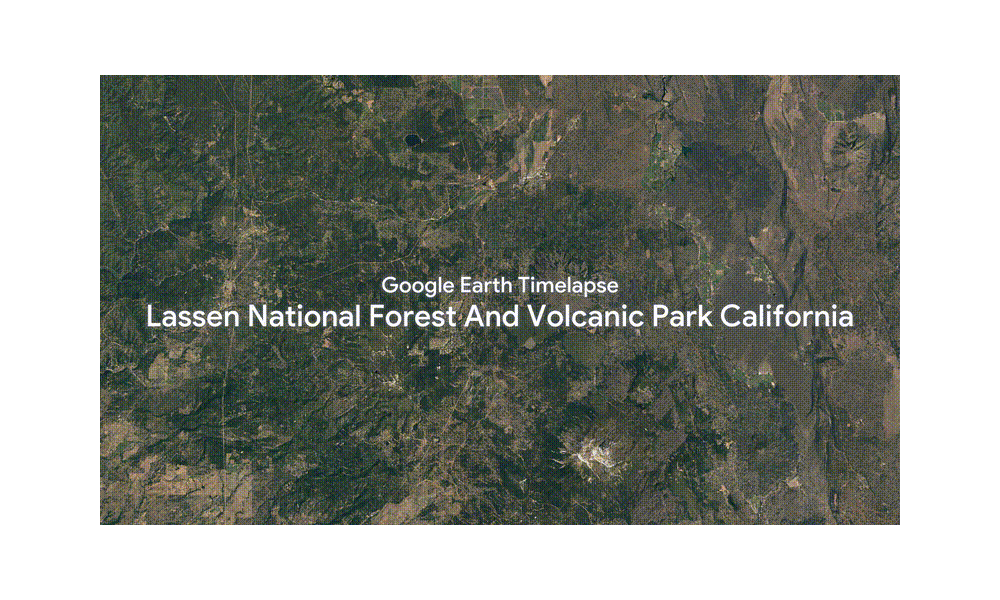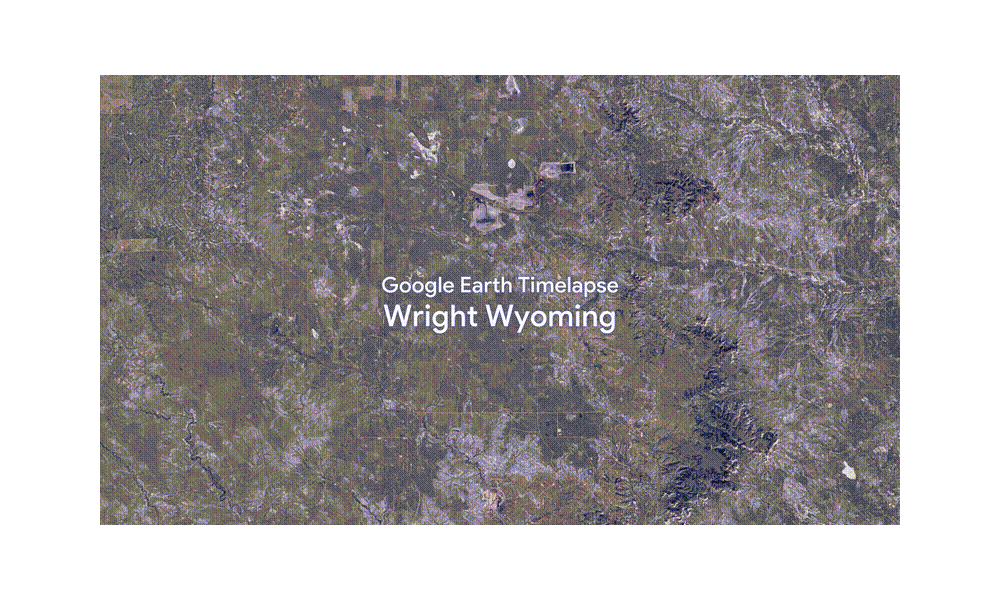 Scientists, documentarians and journalists have used this dataset to help us better understand the complex dynamics at work on our planet. News outlets have brought their reporting to life with Timelapse imagery, from coverage of the floods in Houston, Texas to population monitoring. Recently, a team of scientists at the University of Ottawa published an article Nature based on the Timelapse dataset which revealed a 6,000 percent increase in landslides on a Canadian Arctic island since 1984. Starting this week, if you're in the U.K., you can see Timelapse imagery featured in Earth From Space, a new BBC series about the incredible discoveries and perspectives captured from above.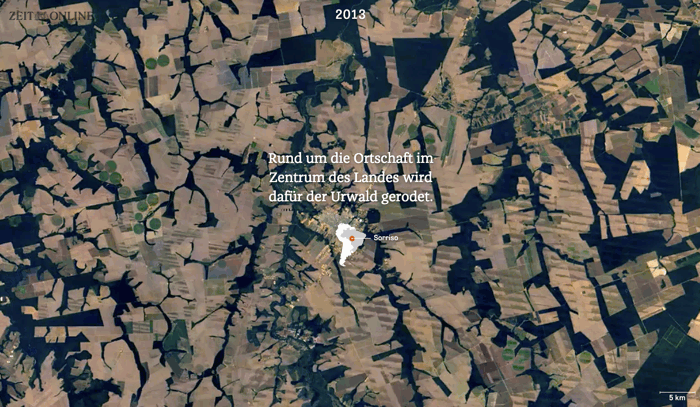 Using Google Earth Engine, Google's cloud platform for petabyte-scale geospatial analysis, we combined more than 15 million satellite images (roughly 10 quadrillion pixels) to create the 35 global cloud-free images that make up Timelapse. These images come from the U.S. Geological Survey/NASA Landsat and European Sentinel programs. Once again, we joined forces with our friends at Carnegie Mellon's CREATE Lab, whose Time Machine video technology makes Timelapse interactively explorable.
Today's update also adds mobile and tablet support, making it a little easier for you to explore, research or get lost in the imagery—from wherever you are. Up until recently, mobile browsers disabled the ability to autoplay videos, which is critical for Timelapse (since it's made up of tens of millions of multi-resolution, overlapping videos). Chrome and Firefox reinstated support for autoplay (with sound muted), so we've added mobile support with this latest update.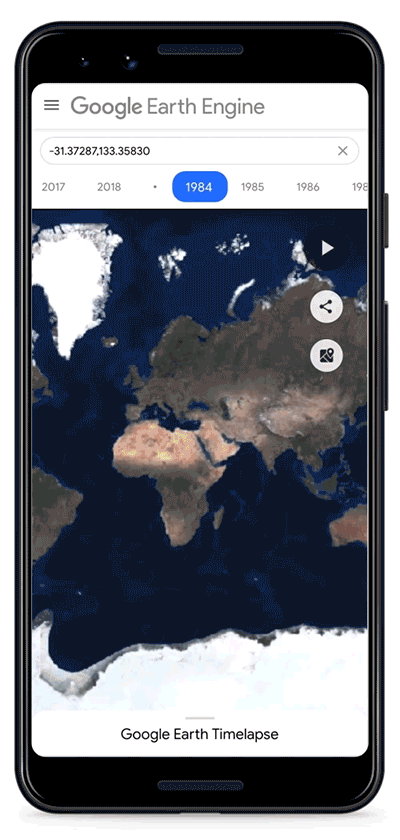 The design of the new Timelapse interface leverages Material Design with simple, clean lines and clear focal areas, so you can easily navigate the immense dataset. We contributed this new user interface to the open-source Time Machine project, used by Carnegie Mellon and others. Read more about our design approach at Google Design.
We're committed to creating products like Timelapse with the planet in mind, and hope that making this data easily accessible will ground debates, encourage discovery, and inform the global community's thinking about how we live on our planet. Get started with Timelapse on the Earth Engine website, or take a mesmerizing tour of the world through YouTube.