December 13th, 2017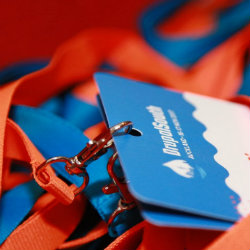 This month's Drupal Spotlight is a Q&A snapshot from some amazing speakers and organisers behind the recent DrupalSouth in Auckland, New Zealand. We look in and beyond the code at the voices and perspectives of people  building in Drupal and influencing our community, including how they got into technology, and vision for the future.
Please note: videos of the DrupalSouth presentations will be up in the New Year – we will let you know when they are up so you can come back and watch!
Katie Graham
Code | Lego | cats (or for a second opinion) Interested | introverted | innovator
How did you get your start in technology?
As a kid I was always interested in finding out how things worked so I was obsessed with computers from when I first encountered one when I was four or five. We got dial up internet when I was about 14 and I soon figured out how to create websites, later learning PHP and MySQL. I never wanted to get paid for developing websites as I thought it might make it less fun, but a few years later I ended up doing a design degree and it was there that everything came together and I realised that development is what I should be doing. I started using Drupal in the final year of my degree and haven't looked back!
As one of the organisers of this years DrupalSouth what is the number one tip you could give to people running Drupal events?
There were certain areas that were a lot more work than I anticipated, for example, we received so many more session submissions than we were expecting, so it was quite overwhelming.
I think it's really important to have a solid core team organising the conference and a lot of helpers for things that need to be done closer to and during the conference. Shout out to the other organisers and everyone who helped us! I'd also say try to relax and enjoy the event itself if you can…
You are the technical director for a New Zealand web company, looking forward how do you expect to see the skill set of the people you need to hire changing over the next five years?
That's a tricky one as it depends on the direction that technology heads in, as well as what our clients are after. These days we're hiring people with much different skill sets than we were five years ago as we've moved from primarily creating websites to creating apps and business systems too, plus we're using front end frameworks like Vue.js which didn't exist five years ago. I think what will stay consistent is that I'll be looking for people who want to continue learning and are happy to try new things.

DrupalSouth organising team (and @Schnitzel!) Nicole Kirsch | Dave Sparks |  Michael Schmid | Pam Clifford  | Katie Graham | Morten Kjelstrup
---
Rebecca Rodgers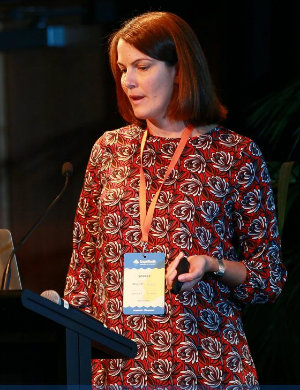 Passionate | honest | energetic 
How did you get your start in technology?
I kind of fell into it as a HR professional, I was the only one in my team that could translate what the users needed to the tech guys so they could understand it.  That led to a post-grad in online education before moving on to designing great employee experiences.
You specialise in intranets, on day one of looking at an intranet build, what's the most important advice you give to organisations and their staff when preparing for the journey?
Don't try to tackle too much.  Take a user centred design approach by understanding your employee needs, create a strategy that takes those needs and the needs of the organisation into account and go from there.  Let the needs and strategy drive the project rather than the technology. 
What's a trend in intranets and adoption of digital transformation that Drupal builders should keep in mind when planning for the future platform needs?
Employees are facing more challenges than ever with the introduction of many information systems in the employee landscape which is making it harder for them to find the information they need.  It is essential to consider the whole Digital Workplace and the Digital Employee Experience which considers how employees work in the digital world rather than just looking at the intranet.
Rebecca's DrupalSouth talk was: Put the employee experience at the heart of the digital workplace
---
Laura Munro
Nerdy | organised | creative 
How did you get your start in technology?
I got my start in technology through a social enterprise called DesignGel. When I graduated design school in 2013 my friend Denny Ford & I took over as company directors, and along with traditional design work, I would build Wordpress sites for small businesses, teaching myself along the way. Then about 3 years later I got pinched to work at Xequals after talking at a CSS Meetup. 
At DrupalSouth you shared the site https://policy.nz. How important is it for developers to stretch their skills by taking on passion projects from time to time?
I think developers are given a bit of a hard time on this point, because we're continuously learning on the job as it is. Doing passion projects from time to time is fantastic to keep inspiring you to try new things, especially if you're getting bogged down by more boring-ish projects at work.
But I don't think developers should be expected to be coding every waking hour of their day, it makes us less productive and leads to burn out very quickly. I only work a 30 hour week at most, and it's great for productivity and my general well-being.
You are all about the front end. What is your advice on the emerging techniques or frameworks to master for the future of Drupal front end?
Get involved in the community! Drupal and front-end has a great community, in Wellington anyway. Go check out your local tech Meetups and find out what other people are getting excited about, or what their pain points are. My session at DrupalSouth featured the new CSS display properties flexbox and CSS grids, two new features in front-end that I'm really excited about.
Laura's DrupalSouth talk was: Theming Drupal in 2017: A New Hope
---
Kristy Devries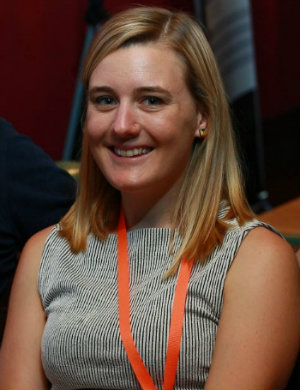 Sassy | passionate | conscientious 
How did you get your start in technology?
 
My whole life I have always wanted to do everything, especially when it came to creative industries. When I was young, I did not have motivation to keep pursuing hobbies, apart from playing rollercoaster tycoon (which has resulted in me now being a bit cautious around theme parks). I was around fourteen years old when I randomly decided that I wanted to learn how to make websites. So I bought two books, one on HTML and the other on PHP and spent hours everyday after school learning. I initially used my HTML and CSS knowledge to spruce up my MySpace profile page and then I bought a domain name and installed the very first version of WordPress, I did not know about Drupal back then (so sorry), and started a blog. I don't remember what I wrote about but I remember I had random internet blogger friends, I would list their website on my site and vice versa. Those were the days. 
 
After high school, I did a year of an interdisciplinary creative industries bachelor, before deferring and spending the next few years working in hospitality and traveling around the world.  One morning, while working in a coffee shop in Europe, I decided that I wanted to pursue a career in technology. I came back to Brisbane with a plan to study and concentrate on my career. After dedicating many nights on an application, making a website resume and sending it off, revamping my website resume, sending that off again and numerous calls later, I landed a job as a junior web developer at a local agency in Brisbane – my first job in this tech industry. 
Support can be one of the toughest and sometimes even least rewarding gigs in tech, you seem to really enjoy it… why?
 
While it can certainly be tough sometimes, the people I work with are a big part of why I enjoy it. There's a real sense of comradery, especially within Acquia Support. If you're stuck on a puzzling problem, there's a global group of amazing people ready to jump in to help you. And provide banter of course. 
 
I also get a chance to work on projects, for example presenting at Drupal South, as part of my role within Support. These projects can involve front end web development, user experience, design, strategy, event planning, which gives me a chance to dabble in a few areas of interest. While we do have an office in Brisbane, we have the flexibility work from home, or work remotely from another country (I spent 2 months in USA this year) so I get to travel as well as develop my career, which one of the reasons I wanted to work in the tech industry. 
All in all, I feel like working in Support is a mixture of feverishly putting out fires and being on a treasure hunt. There is definitely always something to learn, and sometimes I feel like after two years in support, I don't know anything. However, this blend of problems means there's never really a dull moment! 
You have leadership aspirations, what makes a good leader in the technology industry?
 
A good leader has your back. A good leader gives you challenges and enables you to grow your career. A good leader is transparent and humble. A good leader leverages the frustrations of the team and customers and finds ways to turn that into solutions. A good leader hires the right people because he/she knows that having good coworkers is important for creating a fun and supportive culture. 
 
Kristy's DrupalSouth talk was: How to be a self rescuing Princess
---
Laura Bell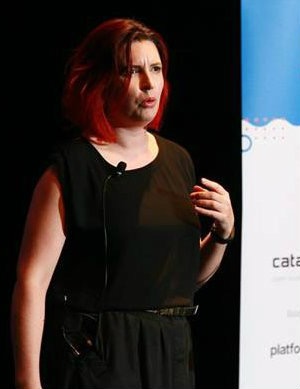 Security | cat | herder
How did you get your start in technology?
At age 16 I found myself homeless and needing a job. My home town doesn't have many options so I applied to a junior/apprentice software role doing COBOL development. I didn't know much about computers and I'd never coded before but I needed a job and this looked like it had a future (hehe irony). I then went on to study AI and work a range of software and operations jobs before ending up in Security.
You attended DrupalGov in Washington DC this year, what was your main takeaway?
That the challenges we all face require a community to solve them. No single vendor or product can keep us safe or solve our needs so we need to start working together with authenticity and openness.
Looking forward, what's a piece of security advice or insight Drupal developers and site builders should be thinking about?
80% of our problems can be solved by fixing 20% of our vulnerabilities in security. Pick simple behaviours and changes and try and change them one after another…. it soon adds up. 
Laura's DrupalSouth talk was: Fear itself
---
Hannah Del Porto
Disciplined | organized | a little bit silly
How did you get your start in technology?
It was an accident. I needed a job in college and ended up doing front-end development to pay the rent. I actually meant to be a lawyer!
At DrupalSouth you talked about the difficulty in making changes to technology once a build is underway, considering the flexibility of Drupal what are some strategies for locking down scope?
Putting scope in writing is extremely important to make sure both sides are on the same page and have a reference for what was agreed on. In my experience there are a lot of situations where you can't lock down scope before you've started work. That's where sprints are helpful so you can review and make adjustments as early as possible.
It's also important to be as up-front as possible. If scope is not settled, be specific about what is undefined and how that may affect timeline and budget. Even for projects with a formal scope, building in a 10% budget and timeline reserve can make changes less painful for everyone.
As a Chief Operating Officer where do you think future trends will evolve over the next couple of years? And how does this shape your forward planning?
10 years ago I took an online Anatomy class which involved having a dead rat sent to my house then uploading photos of its dissected body to our class website. Every day there are new ways to have online experiences that used to require physical presence. At Brick Factory we focus on non-profits, so the future is about looking at how stakeholders interact with organizations and bringing those experiences online in ways that were previously reserved for "real life".
Hannah's DrupalSouth talk was: How to Win Friends and Influence People (on the Programming Team)
---
Aimee Whitcroft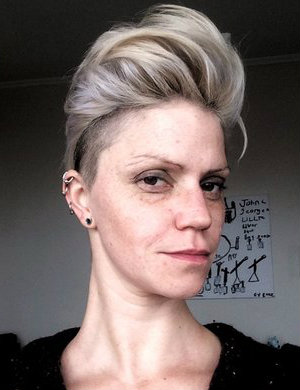 Open | inquisitive | incorrigible
How did you get your start in data?
I wandered into the open data / open government space over a period of years, starting during my work with the National Institute of Water and Atmospheric Research (NIWA) and continuing through my work with GovHack NZ and various government departments and civil initiatives.
In your talk you have a slide combining open data, open gov and open source equalling civic technology. Why is civic technology important for society?
Civic technology is about "using technology to help empower the public in its dealings with government(s), though better information-generating/sharing, decision-making and accountability."  It's more than just "hacking for social good – it's about hacking civic issues, and finding ways to directly help people."
Medium post: Why we keep going on about CivicTech & Towards a more open NZ (DrupalSouth Speech notes)
If you could control the trends and data was open by default, would sort of web projects would we be building in the future?
Gosh – that's an impossible question to answer! It would totally depend on the individual communities' needs. I think a great place to look for ideas is at previous GovHack projects (govhack.org.nz and govhack.org). My request would be that technologists (and I don't just mean developers!) find ways to reach out, respectfully and responsibly, into communities – especially our most vulnerable – to ask what they need and want, and then work with them to create those products and services.
Aimee's DrupalSouth talk was: How can open source contribute to a stronger, kinder, more resilient NZ?
---
Heike Theis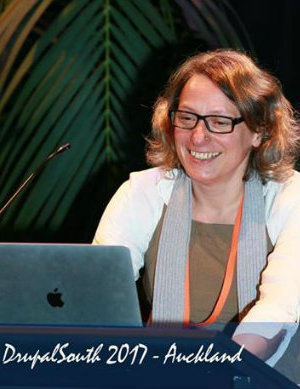 Strangely | optimistic | human
How did you get your start in technology?
When I was about 4 years old, I took a pair of scissors and cut through the cable of my radio to see what electricity looks like. The cable was plugged in, the radio was on, and the scissors had metal handles … it was an interesting experience. But the incident did not take away an overwhelming desire to understand how things work and to find out if you can make them better. 
During your DrupalSouth talk you shared examples of how you get customers to take control of their content. How important is it to build sites for publishers and digital marketers?
Content is language and language is communication. A site that does not allow 'communicators' to take control of the dialogue (or monologue) with their customers is not a website at all. 
You have been involved in an internal transformation and as a result your team has built a distribution, how does this approach help future proof your company's development needs?
Streamlining and consolidating coding and configuration allows every member of our teams – thinkers, planners, designers, writers, and coders – to concentrate on the … let's call them 'special' … features. The things that are not already part of the Distro. The boring bits vanish. E.g. how many times do you want to decide (or discuss) which buttons to show in a minimal WYSIWYG editor profile? The Distro makes this decision for you: it presents you with 11 buttons we decided we want in 'general'. 10 buttons will be right for your specific site, and you might want to remove one and add two others. Still, that leaves you with 9 buttons you don't have to think about every single time. Does that make people happy … maybe not. But having to add 11 buttons every single time makes most people unhappy. Making people less unhappy in this industry is a big win in my book, and yes I think that helps to 'future proof our team's needs'. 
Mind, working with Distros will not work for every company, every team, or every team member. If you want to re-invent the wheel every time or only do things 'your way', this is not going to work for you. 
Heike's DrupalSouth talk was: From Content Strategy to Modular Design: Kick starting your Drupal Projects
---
Ruth McDavitt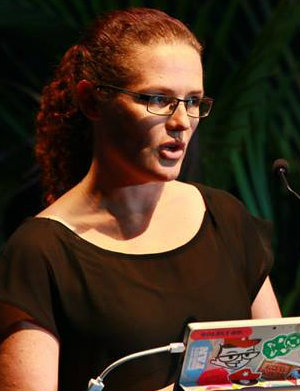 He tangata | he tangata | he tangata  translation/context (or less poetic English words) Connect | inspire | facilitate
How did you get your start in technology/connecting people into technology?
I've always been a connector, but was working on the business side, helping tech companies connect with customers and global markets. 
Connecting people to technology careers evolved from that, my growing realisation that there's a huge disconnect between what people are learning & exposed to through mainstream education, and the growing need for more relevant & diverse skills to support the development of technology & enterprise & people.
In your DrupalSouth talk you were firm in the need to create opportunities for people to gain experience in technology. Why is this important?
We used to go to school to learn how to do things. with the current pace of technological change, we now have to DO things to learn about them. 
It's always been difficult to get experience without a job, and a job without experience, but the rapid change in tools, processes and technologies means that it's harder than ever for teachers to keep up. 
People (of all ages, backgrounds and experience) are creating, adapting, rejecting and inventing technology, and exposing them to the possibilities & tools is the best way I know to support them to create the future. 
What's a future trend or opportunity that you think the Drupal community could miss out on if we don't increase diversity and make space for new people?
Sustaining the Drupal community will only be possible through welcoming newcomers, and supporting their growth and needs. DrupalSouth was my first experience with your community and it felt very healthy! 
For the aspiring tech people I work with though, I don't know what to tell them. Are there good pathways in, for people from all walks of life? Once you're a newbie, is there support & oopportunity to grow? Do you retain diverse senior & experienced people or are they moving on? Do all people feel valued, supported & celebrated? 
I don't know the answers, but DrupalSouth felt open, welcoming, and I had great conversations with a diverse range of people. If you're thinking about these things then I reckon you're on the right track. The value of communities is the people in them, their passion and commitment for doing, sharing and making more awesomeness possible.
Ruth's DrupalSouth talk was: Developing Developers: finding & growing new tech talent
---
Fonda Le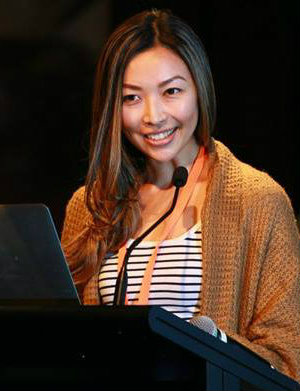 Passionate | goofy | hyperempathetic 
How did you get your start in technology?
At the last minute, I changed my degree from Design to Media. After uni, I happened to fall into a web production role and (despite still having great interest in the design industry) I haven't looked back since – working in IT/Digital has offered me a variety of opportunities which I'm grateful for.
Why did you choose to talk about the benefits of being an introvert scrum master at DrupalSouth? What do you want people to realise/understand? 
To be honest, I wanted to submit something left of field so I was very surprised to find out my talk was accepted! After working for a bank where mainly extroverts were appreciated and/or promoted and after leading teams with so many introverts, I thought it'd be worth my while to look into generalisations around introversion and there's a bunch of material around on it these days. I feel like the (competent) introvert scrum master works really hard in the background and never asks for anything in return from the team or anyone really so I was keen for people to recognise this. I also wanted to highlight just how interesting the servant leader role is and how much of an influence the role has on a team.
Project management approaches change over time. Is agile here to stay or can you foresee a shift that will be needed for projects of the future as organisational capacity changes?
While agile feels like it's trendy at the minute, I don't think it's going anywhere as there are different 'flavours' that will suit different teams, projects and organisations ie. Scrum shouldn't necessarily be the go-to method for every company.
Having a range of project management methodologies allows us all to be pragmatic – we should be using an approach that makes the most sense for what we're working on (considering what sort of experience or buy-in we have from the team members, company execs, etc) and anything within that approach which doesn't have value can be discarded.
Fonda's DrupalSouth talk was: Benefits of an introvert Scrum Master
---
Donna Benjamin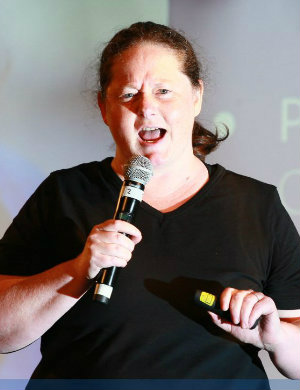 Curious | connected | caffeinated
How did you get your start in technology?
We had an apple IIe when I was a kid, I wanted to be a hacker after seeing War Games, I was a Sysop on a couple of telnet BBSes, and I made my first webpage in 1995, I ran my own business for 20 years.  I think I was always a nerd, who loved the shiny glint of technology, so I feel blessed I managed to make it my job! I believe tech helps us change things, make them better. I know it can also be used for less wonderful stuff.  It's on all of us to harness technology's power for good.
'Being human' is a stream that is often popular at Drupal conferences, why is it important to focus on the human side of code and tech?
So important. So, so sooo important! Oh goodness me. Why? We make stuff for humans, we are humans. When we forget this, bad things happen.
We must always bring our humanity to the table whenever we make things, and we must acknowledge our collective fragility when we work together. Tech can be high stakes and stressful, and that sometimes brings out the worst in people, but the flipside of this is we can always practice being better humans. And we should. And we should share tips and tricks on how to do so!
You've been around Drupal for a while and seen some changes, if you could control the future where will Drupal be in five years' time? How will it be being used?
Drupal has consistently led the way when it comes to democratising technology that was only available to megacorps.  I hope it continues to do that.  In 5 years time? I reckon Drupal will still be used in ways it's being used right now, just as we see sites created in 2012 still working pretty much the way they did then. But we'll also continue to innovate. Omnichannel digital experiences, extending the web beyond the browser into conversational, kinaesthetic, tactile and mindpowered UIs will stretch us all. Re-imagining content itself, and addressing the challenge of personalisation without facilitating mass surveillance will really test our mettle. The march forward for Drupal is about embracing change, empowering the community, and maintaining our careful balance of commerce and community – it's one of the things I've always thought is special about the DrupalVerse.
Donna's DrupalSouth talk was: Communication skills for everyone
---
Rikki Bochow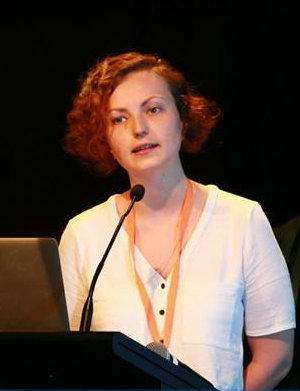 Happy | quiet | focused 
How did you get your start in technology?
I studied graphic design at uni, and always enjoyed the web class (table based html and flash) that was included. I'd applied for a range of design positions afterwards but was particularly keen on web design, so was more than happy when a small web agency called me in for an interview. Unfortunately, I didn't get the job as I didn't have the technical abilities they were after.
I went home and did some online tutorials around the kind of tech they were using, built a one page html/css (with divs!) thank you letter and sent it through, asking, if they had any work experience positions to please let me know! A couple of weeks later they called me in for work experience, which shortly turned into a full time position.
I learnt more and more development languages and started enjoying coding way more than designing.
What's your favourite thing about the front end changes in Drupal 8 compared to 7?
Twig is probably the one that stands out the most. The fact that there is less Drupalism in the theme layer, so we could hire front end developers who didn't necessarily have Drupal experience was a huge win. I also really like the improvements made to the Asset Library system (surprise!), making adding, overriding and extending core/module and base theme css/js so easy, it's really great.
What advice do you have for a graphic designer wanting to make the leap into Drupal front end development?
Don't let anyone, ever, tell you you can't or shouldn't bother (I was often told that UX would be better for me than development and I'm glad I ignored them)! Coding is the ultimate design tool and I think that's a nice way to think about it – it's not so scary, it's just a new tool. Designing in the browser is heaps of fun, as are animations and transitions (interaction design). You'll always be a designer, you don't have to stop. The two disciplines fit so well together you'll be so much better at both for having knowledge of the other.
Rikki's DrupalSouth talk was: Front-end performance improvements with Drupal 8 Asset Libraries
---
Next month the Community Spotlight will pay tribute to the life an impact of valued community member J-P Stacey whom recently passed away. We invite you to use this form to share thoughts and memories of J-P for us to share.
---
Thanks to Dreamcoat Photography for the DrupalSouth images, visit the DrupalSouth Flickr page for more
Some scheduling conflicts mean we will be bringing you the Spotlight article for Fatima Sarah Khalid @sugaroverflow very early in the new year.