February 28th, 2018
Teams want to be able to get their work done in one place, which is why we introduced the Early Adopter Program of Hangouts Chat to bring teams together. Today, we're making Chat generally available as a core G Suite service.
From direct messages to group conversations, Chat helps teams collaborate easily and efficiently. With dedicated, virtual rooms to house projects over time—plus threaded conversations—Chat makes it simple to track progress and follow up tasks. In one place, you can:
Easily work with other G Suite apps. Upload items from Drive, collaborate on Docs, Sheets or Slides, join online meetings with Hangouts Meet, or use Google's powerful search to look up room members, past conversations and shared files.
Use artificial intelligence to speed up workflows.When your teams collaborate in Chat, you can speed up manual work, like booking conference rooms, searching for files and more using artificial intelligence.
Collaborate with colleagues around the globe.Chat currently supports 28 languages and each room can support up to 8,000 members. It's available on desktop for Windows and MacOS, as well as iOS and Android so you can easily collaborate on the go.
Have peace of mind with embedded security. Chat builds on G Suite's security-first ecosystem and offers an enterprise-grade solution that's reliable and compliant. With integrated support for Vault, admins can archive, preserve, search and export Chat-specific data.
Use third-party integrations in Chat to drive team projects
Chat also comes equipped with 25 bots to help speed up workflows, ranging from finance and human resources to CRM, project management and more. There are bots that integrate directly with other G Suite apps, like:
The @Google Drive bot which lets you know when files are shared with you, comments are made or when people request access to your docs.
The @Meet bot which integrates directly with Calendar to schedule meetings for you.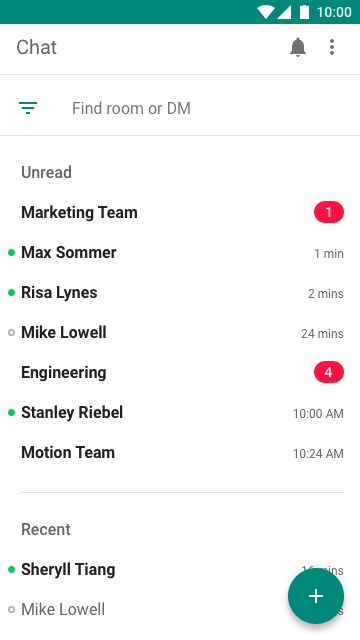 Or you can build integrations on top of Chat to incorporate tools you use everyday. Building for Chat is simple. Says Prosperworks' Chief Product Officer, Jon Aniano, "Hangouts Chat offered a terrific platform for us to build a Prosperworks Bot. We've since used the bot to deliver real-time CRM status updates to our sales teams, and they've been able to be more responsive to customer needs. Chat has made quick, intelligent collaboration a reality for our teams."
These popular enterprise application companies have already developed bots for you to try out: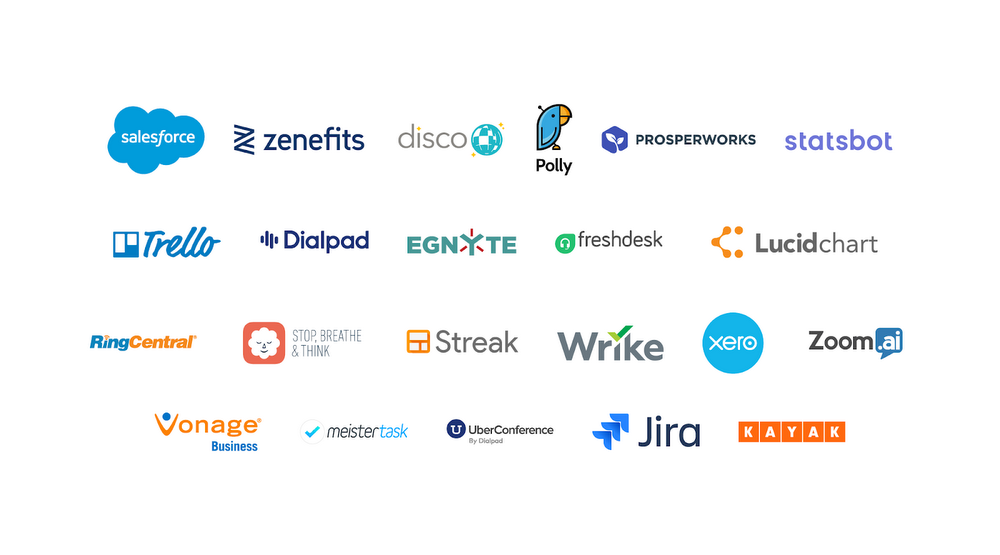 In case you're wondering, Chat is compatible with Hangouts and works with your existing contacts. To get started, go to chat.google.com on the web or download the app on your desktop or mobile devices. Chat will be made available over the next 7 days. Here are some handy resources on Hangouts Chat and Meet to help you get started (or just use this cheat sheet).