January 6th, 2021
It's time for another update to our Stadia Savepoint series, recapping the new games, features, and changes for Stadia in December.
Last month, the Stadia live hangout was hosted by YouTube creators Austin Creed and Katie Wilson and revealed new games and features for players to explore. That included the launches of Outcasters and Submerged: Hidden Depths from Stadia Games & Entertainment within Stadia Pro, as well as the publisher's new partnership with Thunderful Games. The showcase of Crowd Play beta within Super Bomberman R Online and Dead by Daylight demonstrated how live stream viewers can play alongside creators through YouTube. With the launch of Immortals Fenyx Rising, as well as Super Bomberman R Online becoming free for all players on Stadia, it was a December to remember.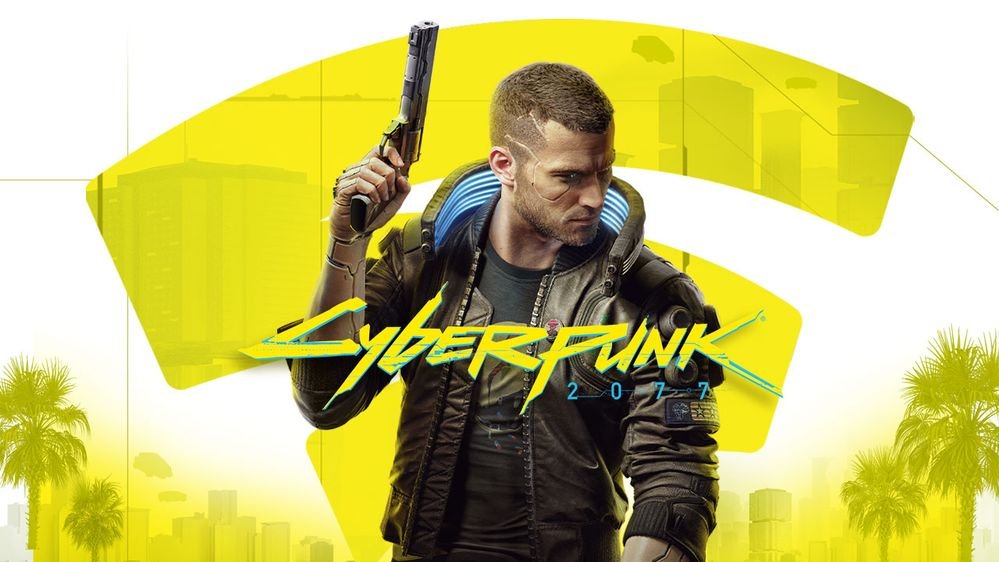 Let's not forget Cyberpunk 2077, the long-awaited action role-playing game that launched December 10. With Stadia, players jumped instantly into Night City, without having to wait for patches or downloads. Plus, our Cyberpunk 2077 promotion helped bring the adventure to more TVs with a free Stadia Premiere Edition.
December also brought the Ubisoft+ beta to US players, allowing players to link their Ubisoft+ accounts and play their favorite Ubisoft games on Stadia—no Stadia Pro required. Support for more regions is coming next year!
Crowd Play beta
With Crowd Play beta, YouTube live stream viewers have the chance to jump into the Stadia game they're watching and play alongside the Creator.
Stream directly to YouTube
Live stream your gameplay and voice within game chat directly through Stadia to your YouTube channel. Learn how to get started.
Play Stadia on iOS
Play Stadia games on your iPhone or iPad within our public iOS test by signing in to Stadia.com on your Safari iOS browser and adding the Stadia web shortcut to your home screen (more details).
Stadia available now in eight new European countries
Now, more players in Austria, Czechia, Hungary, Poland, Portugal, Romania, Slovakia, and Switzerland can play games on Stadia just by signing up on Stadia.com.
New homepage on web
The refreshed look of the Stadia Home page makes games easier to find, purchase or claim, or play.
Stadia Pro updates
Claim five new games for free with Stadia Pro in January: F1 2020, Hotline Miami, Figment, El Hijo – A Wild West Tale, and Ary and the Secret of Seasons.
Thirty games are still available to play instantly within your Stadia Pro library: PLAYERUNKNOWN'S BATTLEGROUNDS, SteamWorld Quest: Hand of Gilgamech, SteamWorld Dig, SteamWorld Dig 2, SteamWorld Heist, Panzer Dragoon Remake, Crayta, Orcs Must Die! 3, Gunsport, Hitman, Human Fall Flat, SUPERHOT: MIND CONTROL DELETE, Sniper Elite 4, The Gardens Between, Hello Neighbor: Hide & Seek, République, Into the Breach, HITMAN 2, Kine, Monster Jam Steel Titans, Everspace, Secret Neighbor, Outcasters, Submerged: Hidden Depths, Cthulhu Saves Christmas, F1 2020, Hotline Miami, Figment, El Hijo – A Wild West Tale, and Ary and the Secret of Seasons.
December content launches on Stadia
New games coming to Stadia announced in December
Disco Elysium: The Final Cut
That's all for December—we'll be back soon to share more updates. As always, stay tuned to the Stadia Community Blog, Facebook, YouTube and Twitter for the latest news.