March 30th, 2020
We're back with another update in our Stadia Savepoint series, providing a summary of recent news on Stadia.
This month we added seven new games to the Stadia store including DOOM Eternal and Lost Words: Beyond the Page, a First on Stadia title. With Serious Sam Collection, Spellings and Stacks On Stacks (On Stacks) being added to Stadia Pro on April 1, subscribers can claim and build their library of games, playing for free as part of their subscription.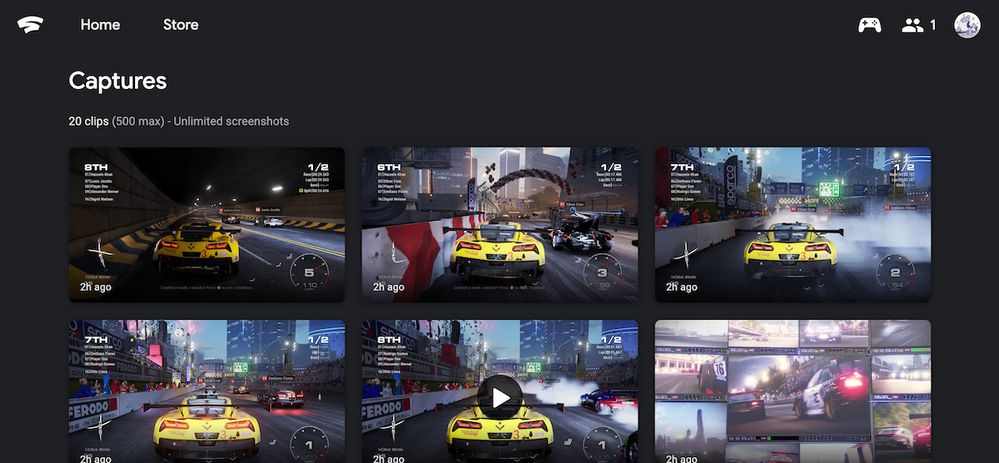 Web Capture Library
Access captured gameplay screenshots and clips on your laptop or desktop and download them from your library.
4K on Web
Players with an active Stadia Pro subscription plus the necessary hardware and network speeds can now play Stadia at up to 4K resolution on the web in their Chrome browser.
Recent content launches on Stadia
Borderlands 3: Guns, Love, and Tentacles: The Marriage of Wainwright & Hammerlock Expansion
DOOM Eternal
Lost Words: Beyond the Page
Serious Sam Collection
SteamWorld Quest
SteamWorld Dig
SteamWorld Dig 2
SteamWorld Heist
The Crew 2
Tom Clancy's The Division 2
Tom Clancy's The Division 2: Warlords of New York Expansion
New games announced for Stadia
Monopoly
Monster Jam Steel Titans
MotoGP20
Relicta
The Turing Test
Stadia Pro updates
New games that are free to claim for Stadia Pro subscribers in April: Serious Sam Collection, Spitlings, Stacks On Stacks (On Stacks).
Existing games still available to add to your collection: Destiny 2, GRID, GYLT, Metro Exodus, SteamWorld Dig 2, SteamWorld Quest: Hand of Gilgamech and Thumper.
Act quickly: Metro Exodus and Thumper leave Stadia Pro on March 31.
Ongoing discounts for Stadia Pro subscribers: Check out the web or mobile Stadia store for the latest.
That's it for March—we'll be back soon to share more updates. As always, stay tuned to the Stadia Community Blog, Facebook and Twitter for the latest news.