August 3rd, 2017
Read our Roadmap to understand how this work falls into priorities set by the Drupal Association with direction and collaboration from the Board and community.
Drupal.org updates
Better Distribution packaging
Distributions are a cornerstone of Drupal, giving site-builders a head start by packaging together proven modules and themes from contrib to build a Drupal site to purpose. In July we spent some time improving the functionality for packaging distributions on Drupal.org, by updating Drupal.org's packaging system to use Drush 8. This resolves several issues:
We hope that these changes will help distribution maintainers
reCAPTCHA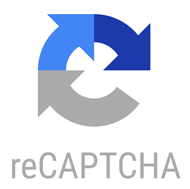 One of the key tools we use to prevent spam on Drupal.org is Mollom, which will reach end of life next year. To replace it, we've implemented reCAPTCHA on Drupal.org, and updated our privacy policy accordingly. We have not yet disabled Mollom, because Mollom is a content analysis tool in addition to a captcha tool. Because reCAPTCHA does not duplicate that content analysis functionality we'll be monitoring spam attack patterns on Drupal.org to see whether reCAPTCHA will be a sufficient as a standalone replacement.
Easier addition of new documentation guides and pages
It's hard to believe that the new documentation system has been in use for almost a year. We've made a number of improvements after the initial release to improve usability for both contributors and maintainers of documentation, and to encourage project maintainers to migrate their docs. One piece of feedback we've heard several times is that the 'add content' links the sidebar of a documentation guide were too difficult to find. To make it easier for documentation contributors to add new sub-guides and pages, we've added a new page link to the 'Edit' menu of documentation guides.
Webmasters and documentation moderators can administer all docs
Finding maintainers for the over 12,000 pages of documentation on Drupal.org continues to be a challenge, and so we've given all users with the Webmaster and Documentation Moderator role the ability to administer any documentation guide. This will expand the pool of users who can help to manage documentation and manage documentation maintainers. Good documentation for a project with Drupal's scale is a community-driven effort and we're incredibly thankful for all the volunteers who contribute.
Any confirmed user may claim unmaintained documentation guides
We also now allow any unmaintained guide to be claimed by any confirmed user—automatically adding them as the maintainer for that guide. This should make it much easier for new contributors to take up the mantle of maintaining sections of documentation on Drupal.org.
Learn more about maintaining documentation by reading our content guidelines.
For evaluators
Updated industry page call to action
The Drupal.org industry pages are a new experiment for the Drupal Association this year, with a goal of reaching out to Drupal evaluators in specific markets. The success stories we showcase on these pages demonstrate the power of Drupal in these industries, but we also want these pages to be an opportunity to connect evaluators with experts who can help them achieve their goals with Drupal. To enhance our efforts to connect Drupal evaluators to experts in their industry – we've added an additional call to action at the top of the industry page to encourage evaluators to connect with experts.
Front page case study promotion for supporting partners and top contributors
In July we laid the groundwork for promoting a second row of case studies on the Drupal.org home page. The second row will feature case studies from supporting partners and top Drupal contributors. These will not replace the existing row of case studies that are featured through the community process, but will supplement these case studies with additional stories from organizations that support the Drupal project through monetary and issue contribution. Watch for these new stories in the coming months.
Digital tote for Vienna
For DrupalCon Vienna we're implementing a new digital tote bag to deliver benefits to DrupalCon attendees provided by our event sponsors. This digital totebag will feature content for attendees from our Diamond, Platinum, and Gold sponsors.
Speaking of DrupalCon Vienna – prices are about to go up by €50 + VAT – so make sure to register before early bird ends on Friday.
Infrastructure
Audit of monitoring and backups
One of the first steps our new infrastructure partner is undertaking is an audit of our monitoring and backup regime, to ensure that we are well-prepared for disaster recovery and mitigation. While our internal team (with the help of dedicated volunteers) has maintained these existing systems, the current system is something of a patchwork of several tools, and we're hopefully that we can consolidate our tools and process and make them more robust and efficient.
———
As always, we'd like to say thanks to all the volunteers who work with us, and to the Drupal Association Supporters, who made it possible for us to work on these projects. In particular we want to thank:
Deeson – Renewing Premium Supporting Partner
Bits Creative Agency – *NEW* Classic Supporting Partner
Tag1 – *NEW* Signature Supporting Partner
Pantheon – Renewing Premium Hosting Supporting Partner
If you would like to support our work as an individual or an organization, consider becoming a member of the Drupal Association.
Follow us on Twitter for regular updates: @drupal_org, @drupal_infra