February 17th, 2022
If you've never been to a Drupal event before, you might not realize what all the fuss is about. But attending an event that gathers the community together to talk about Drupal for a few days is a priceless experience. And the thing is, it's going to be better if you're there!
My favorite part of Drupal events is the little interactions with people who have a common interest in Drupal but might use it in a completely different context and come from a completely different background. The Drupal community comprises designers, project managers, developers, translators, content and accessibility experts, and folks with other roles or who do Drupal as one of their many responsibilities. And all of you are welcome at DrupalCon!
You should especially come to Drupal if you're new to the community. It might feel like a leap to go from trying a piece of software to attending a conference all about it. But if you count up all the hours you spend doing research, trying to find the right video to watch, and poking around at different modules, you're guaranteed to get a much richer experience and a better understanding of Drupal's open-source ethos if you attend DrupalCon.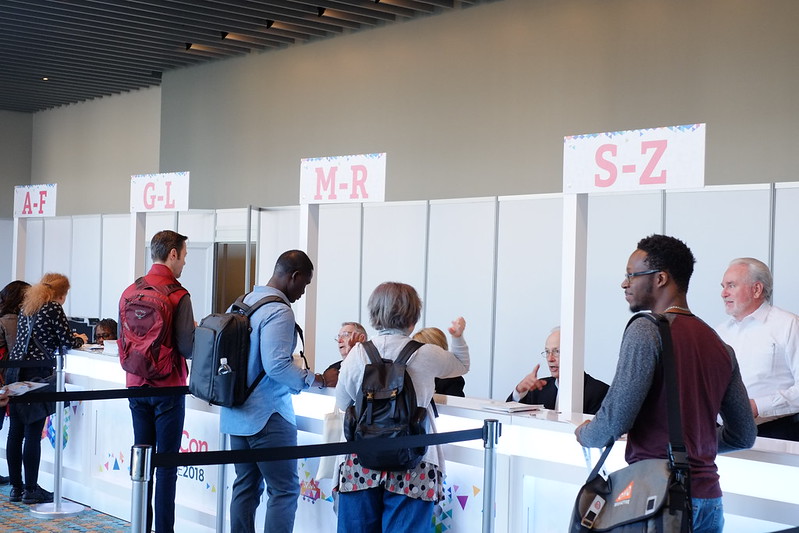 Who should attend?
We especially want you to attend if you're new! I attended my first DrupalCon as a new user, and while it was a lot of information to absorb, it shaped my understanding of the Drupal way and made me realize first-hand the benefits of an open-source project that I would come to depend on in my professional life. Don't worry, there are conference sessions, training, and social events designed specifically for newcomers to help break the ice and get you started.
If you're trying to decide if DrupalCon is for you, I think DrupalCon is especially relevant for:
Decision-makers responsible for choosing a digital platform
Developers and technologists learning Drupal (the training courses are particularly relevant!)
Drupal users who aren't active in the community, and want to pick up new skills
Anyone who inherits a Drupal project
Agencies who are using Drupal for the first time
People looking to switch careers
Before you attend!
Here are some things to do before you go to DrupalCon to help you get the most out of the experience.
Install Drupal – If it's your first DrupalCon and you're relatively new to Drupal, I would recommend installing a sandbox Drupal before heading to DrupalCon. I spent my first DrupalCon jotting down modules to try out, and techniques to explore, and having a sandbox ready-to-go will make that experimentation much easier!
Join the Drupal Slack – If you're already using Slack daily, this will give you a gateway to lots of conversations and expertise. And while you're at DrupalCon, ask people which channels they belong to so you can continue those interesting conversations you start at the event!
Review the chedule – There's so much great content at DrupalCon! Take a look at the sessions on offer in advance so you can scout out the most intriguing topics. Don't ignore the "Birds of a Feather" more informal sessions. And keep in mind that great conversations are just as valuable as presentations.
Consider Contribution – If you've always been curious about the open-source project, DrupalCon is a great way to see it in action. You can attend contribution events at the conference to get involved and see how you can help improve Drupal itself. Note that everyone is welcome to contribute, and I guarantee you that your skills are needed!
In conclusion, don't feel intimidated if it's your first DrupalCon. If you're new to the Drupal community, we cannot wait to welcome you with open arms, and I hope to see you at DrupalCon Portland this year! Learn more and register now.