May 6th, 2019
Editor's note: Happy Teacher Appreciation Week! We're honored to have the 2019 National Teacher of the Year, Rodney Robinson, as today's guest author (and Doodler), who shares more about his journey and all the ways we're celebrating teachers this week and beyond.
I went into teaching to honor my first teacher: my mother, Sylvia Robinson. Growing up in rural Virginia, she dreamed of becoming an educator but was denied the chance due to poverty and segregation; instead, she ran an in-home daycare center for all the neighborhood children, where she made each of us feel like we were the most important person on earth.
My mother always said, "every child deserves the proper amount of love to get what they need to be successful in life." My sister, who had cerebral palsy, often needed more of my mother's love and care than me and my other siblings did. Through her parenting, I learned what it meant to create a culture of equity—where every person gets the right amount of support they need to be successful—which has proven critical in my own teaching journey.
Today I teach social studies in a juvenile detention facility in Virginia, where I work to create a positive school culture and empower my students to become civically-minded social advocates. When I was selected as Virginia's Teacher of the Year, and then National Teacher of the Year, I was elated—mostly for my students. Their stories don't often fit into the typical educational story in America, but they represent the power and possibility of second chances. They deserve a great education to take advantage of that second chance, and I'm eager to advocate for what they—along with other students from underprivileged backgrounds—need to be successful. That's also why I'm so happy that Google is showing up this Teacher Appreciation Week, including a new $5 million grant to DonorsChoose.org, to make it easier for us to build classrooms that reflect the diversity of our students.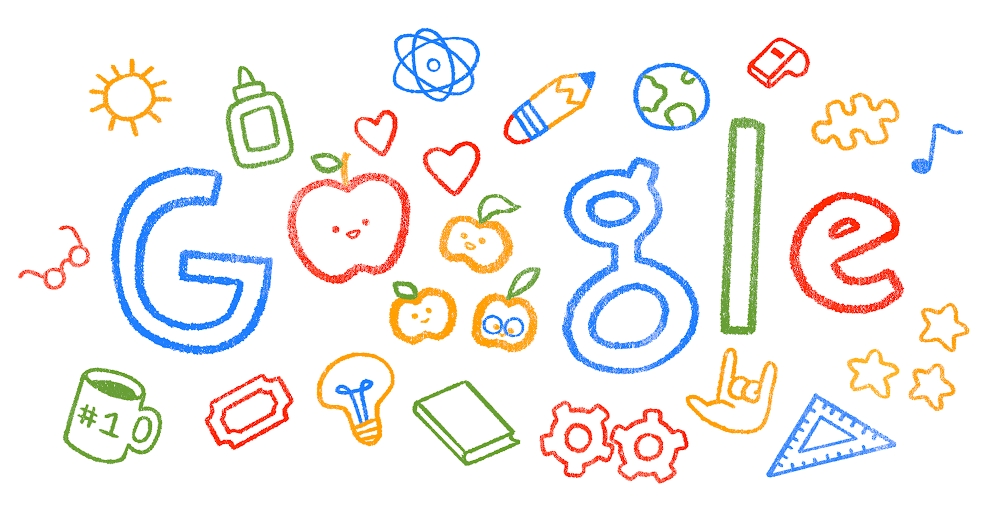 Google's homepage today is a tribute to teachers, and I feel proud to see the contribution I made—alongside my 56 fellow State Teachers of the Year—up there for everyone to see. Since Google is a sponsor of The Council of Chief State School Officers' (CCSSO) National Teacher of the Year program, we had the opportunity to spend a few days at Google's Bay Area headquarters where I learned a lot about technology and using storytelling, advocacy and leadership in my practice. I am glad to see companies like Google have teachers' backs.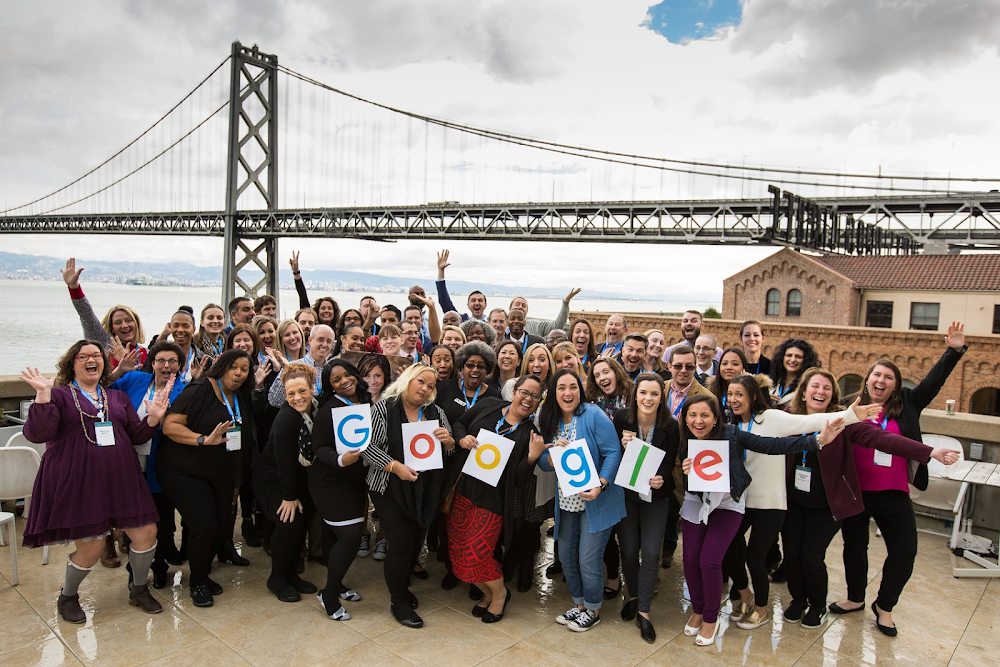 A $5 million investment to bring teachers' ideas to life
Today Google is making one of its largest teacher-focused grants to date, through a $5 million Google.org grant that will unlock over $10 million for teachers through DonorsChoose.org, a nonprofit organization that helps teachers get funding for classroom resources and projects. For every dollar you donate to a teacher's classroom on DonorsChoose.org today, Google will put in an extra fifty cents to help teachers get funding, from 8:00 AM EST on Monday, May 6 until 3:00 AM EST on Tuesday, May 7, up to $1.5 million total.
Later this month, the remaining $3.5 million of this grant will also go toward supporting underrepresented teachers and those looking to create more inclusive classrooms. Representation means so much to my students, which is why it's so important to have teachers who value their cultures and look like them .
Free resources and trainings for educators, by educators
Google is also launching free online and in-person resources and trainings. In the Teacher Center, you'll find a new section with teacher guides and lesson plans—created for teachers, by teachers—made to help create classrooms that best reflect our students. And throughout the week, you can attend free in-person trainings for educators in the new Google Learning Center in New York City, led by teachers like me(!) and 2015 National Teacher of the Year Shanna Peeples, as well as teacher-focused organizations like TED-Ed. I'll also be doing an Education On Air session later this week, so you can even tune in virtually.
Making it easier for teachers to learn from one another
As teachers, we often learn from each other. That's why all of the 2019 State Teachers of the Year have recorded words of insight and encouragement to share with our fellow educators as part of CCSSO and Google's "Lessons from Teachers of the Year" YouTube series.
As part of our work with Google, we also received early access toTED Masterclass, a new TED-Ed professional learning program they sponsored that supports educators in sharing their ideas in the form of TED-style talks. You can now check out several of my fellow educators' TED Talks on the newly launchedTED-Ed Educator Talks YouTube Channel. More than 5,000 educators, including Google Certified Innovative Educators, are busy developing their Talks.
I hope you'll join us in celebrating teachers everywhere who go the extra mile to help every student succeed. You can start exploring classroom projects eligible for today's match on DonorsChoose.org, and of course, remember to #thankateacher—because we deserve it.