In the realm of electric vehicles, Tesla stands as a beacon of innovation and sustainability. As more consumers transition from traditional gasoline vehicles to electric, questions regarding the longevity, performance, and warranty of electric vehicle batteries become paramount.
One of the most frequently asked questions pertains to Tesla's battery guarantee. How long does it last?
What does it cover?  And what should potential and current Tesla owners be aware of?
In this article, "How long is the battery warranty for a Tesla? – What You Need to Know", we delve into the specifics of the battery guarantee, providing clarity and insights to ensure you're well informed about your vehicle's coverage.
Basic Vehicle Limited Warranty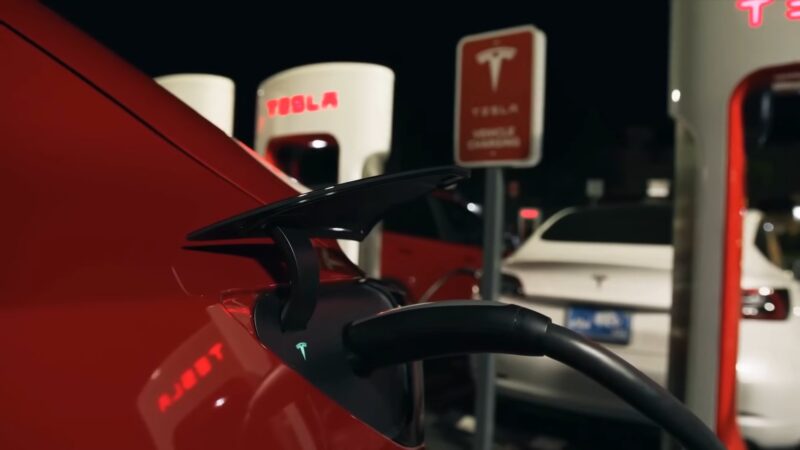 The Basic Vehicle Limited Warranty covers your Tesla for 4 years or 50,000 miles, whichever milestone is reached first. This guarantee is comprehensive, ensuring that your vehicle remains in top condition during this period.
This warranty covers your vehicle's restraint system for 5 years or 60,000 miles, depending on which comes first. Safety is paramount, and Tesla ensures that the vehicle's restraint systems are covered adequately.
The guarantee period varies based on the Tesla model. For instance, the Model S and Model X are covered for 8 years or 150,000 miles with a minimum 70% retention of battery capacity over the warranty period.
The Model 3 and Model Y have varying guarantee periods based on their specific configurations.
Battery Capacity Retention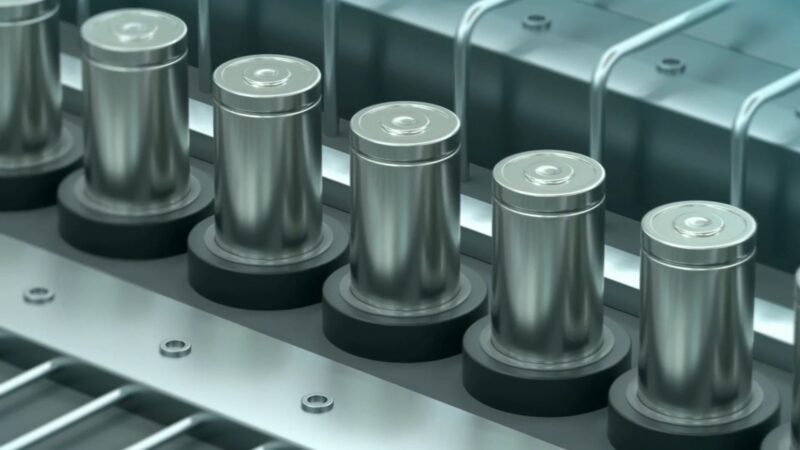 Tesla guarantees a minimum 70% retention of battery capacity over the warranty period for most of its models. This means that even after years of use, your battery will still hold at least 70% of its original charge.
Capacity retention ensures that your vehicle maintains a significant range even as the battery ages. A higher retention percentage means longer trips between charges, ensuring convenience for the user.
External factors like temperature, driving habits, and charging routines can influence battery health. Tesla's advanced battery management system works tirelessly to mitigate these factors, ensuring longevity.
The 70% retention guarantee showcases Tesla's confidence in its battery technology. The batteries are designed for durability and performance, ensuring that owners get the best out of their vehicles.
Warranty for Used Vehicles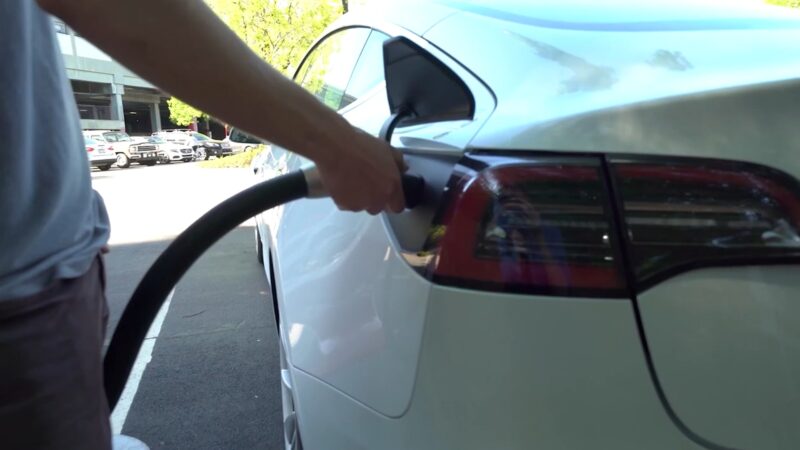 Purchasing a used Tesla? The company has got you covered with its Used Vehicle Limited Warranty.
Used Tesla vehicles still benefit from the remainder of the 4-year or 50,000-mile Basic Vehicle Limited Warranty. If this basic guarantee has expired, the company provides additional coverage of 1 year or 10,000 miles from the delivery date.
The original Battery and Drive Unit Limited Warranty still applies to used vehicles. This ensures that even second-hand Tesla owners can drive with peace of mind.
Tesla's commitment to quality extends to its used vehicles. Owners of used cars can be assured of the vehicle's performance and reliability, thanks to the comprehensive guarantee.
Parts, Body, and Paint Repair Limited Warranty
The company's commitment to its customers extends beyond just the vehicle's primary components. This guarantee covers Tesla-branded parts purchased directly from the company, whether over-the-counter, online, or installed by Tesla Service.
The warranty ensures that any "failures" occurring under normal use due to defects in material or workmanship are addressed. "Failure" refers to the complete inability of a covered part to perform its intended function due to defects.
It does not include the gradual loss in performance due to wear and tear. Sheet metal has a limited lifetime guarantee.
The Drive Unit and Vehicle High Voltage Battery are covered for 4 years or 50,000 miles. Other components like the Touchscreen and Media Control Unit have their specific warranty periods.
Tesla-Branded Parts: Coverage and Warranty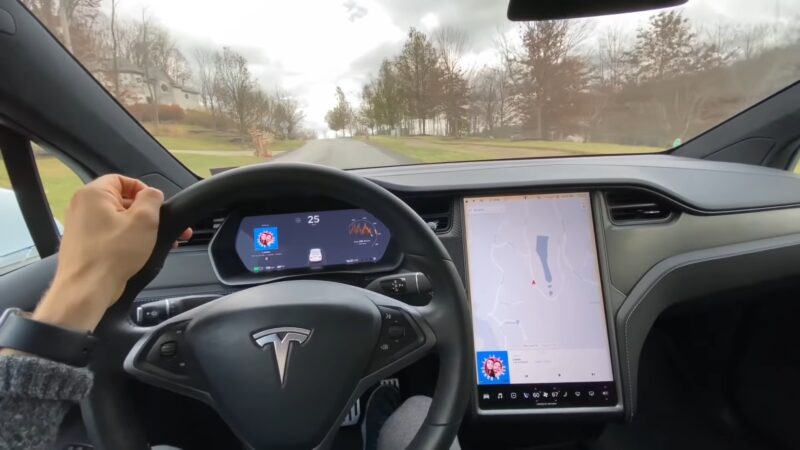 Tesla's commitment to quality extends beyond its vehicles. For those who invest in Tesla-branded parts, understanding the guarantee and coverage period is crucial.
The Tesla Parts, Body & Paint Repair Limited Warranty provides assurance to customers, covering the repair or replacement of parts that experience "failures" under normal use. This guarantee activates from the purchase date of the part(s) and offers coverage for either 12 months or 12,500 miles, depending on which milestone is reached first.
However, it's essential to note that not all parts have the same warranty duration. Here's a breakdown of the guarantee coverage for specific categories of parts:
Sheet metal: Limited lifetime
Drive Unit: 4 years or 50,000 miles
Vehicle High Voltage Battery: 4 years or 50,000 miles
Wall Connectors: 4 years
Touchscreen and Media Control Unit: 2 years or 25,000 miles
Whether you're considering purchasing Tesla-branded parts or simply want to understand the warranty's scope, this information provides a comprehensive overview of what to expect.
Battery and Drive Unit Warranty
Tesla, a pioneer in the electric vehicle industry, offers a comprehensive warranty for the Battery and Drive Unit across its range of vehicles. The duration varies depending on the model, ensuring that owners have peace of mind regarding the longevity and performance of their vehicle's battery.
| Model | Warranty Duration | Retention of Battery Capacity |
| --- | --- | --- |
| Model S & Model X | 8 years or 150,000 miles | Minimum 70% over the warranty period |
| Model 3 Rear-Wheel Drive | 8 years or 100,000 miles | Minimum 70% over the warranty period |
| Model 3 Long Range, Model 3 Performance, Model Y All-Wheel Drive, Model Y Long Range, & Model Y Performance | 8 years or 120,000 miles | Minimum 70% over the warranty period |
Extended Service Agreement
For those who want even more peace of mind, Tesla offers an Extended Service Agreement. Owners of specific Tesla models, including the 2012-2020 Model S, 2015-2020 Model X, Model 3, and Model Y, may be eligible.
The Extended Service Agreement kicks in once the original New Vehicle Limited Warranty expires. This agreement provides extended coverage, ensuring that your Tesla remains in top condition even after the original guarantee expires.
It's an excellent option for those who plan to keep their cars for an extended period. With the Extended Service Agreement, Tesla owners can drive with added confidence, knowing that their vehicle is covered for potential issues.
It's another testament to Tesla's commitment to its customers.
FAQ
Can the New Vehicle Limited Warranty be transferred to a new owner?
Yes, the New Vehicle Limited Warranty will follow the vehicle and be transferred to the new owner when a vehicle ownership transfer is performed through Tesla. What happens if my battery degrades below 70% before the guarantee period ends?
If the battery degrades below 70% of its original capacity before the end of the warranty period, Tesla will likely repair or replace the battery to ensure it meets the guarantee's retention criteria.
Can I extend the warranty after it expires?
Tesla might offer extended warranties or service agreements for their vehicles. It's best to contact the company directly or check their official website for details on extended guarantee options.
How does Tesla measure the "retention of battery capacity"?
These cars use advanced diagnostics and software to monitor the health and capacity of the vehicle's battery. If there are concerns about battery health, Tesla service centers can run detailed diagnostics to determine the current capacity and health of the battery.
Are there any maintenance tips to ensure the longevity of my battery?
While Tesla batteries are designed for durability, it's generally a good idea to avoid frequent supercharging, avoid letting the battery go to extremely low levels regularly, and avoid charging to 100% unless necessary. Regular software updates and following the car's maintenance recommendations can also help in prolonging battery life.
Closing Thoughts
In conclusion, Tesla's battery guarantee is a testament to the company's confidence in its products. Whether you're buying a new or used car, the comprehensive warranty ensures that you're covered.
With Tesla's commitment to innovation and quality, owners can drive with peace of mind, knowing that they're backed by one of the most robust warranties in the EV industry.